We are happy to announce our most ambitious iOS SDK release yet. Fully compatible with the latest version of iOS, it leverages all the new features that the Cupertino company rolled-out last week.
###Rich Notifications### One of the most interesting improvements in iOS 10 are Notifications. Finally, it is possible for Apple users to glance rich media notifications right from the lock screen or notification center.
This also gives brands a great opportunity to catch the eye of their customers without forcing them to actually having to open your messages. In iOS 10, a simple press of a notification will show users rich media that can be used for a multitude of things.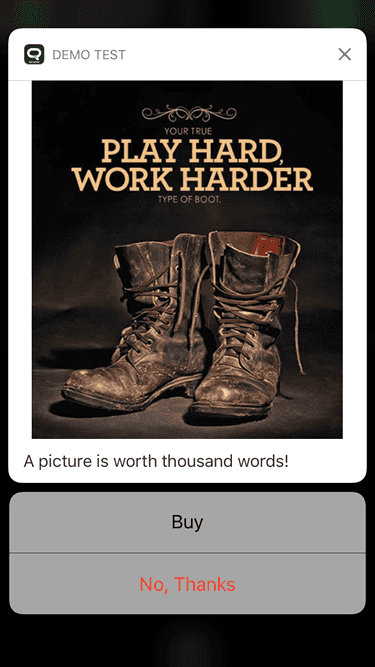 Right from the phone's lock screen you can now highlight your products or any other relevant content in ways you never could before. Get your customer's attention with the new media attachments, such as product images or even instruction videos.
The newly introduced Notification Service Extensions will not only handle these new rich content features, but will also allow you to process the data you send along with the notification before it is displayed.
And by using the all-new Notification Content Extensions you can move beyond the default layouts and stretch your look and feel even further.
Read all about how to use and implement these features in the documentation.
###Message Composer###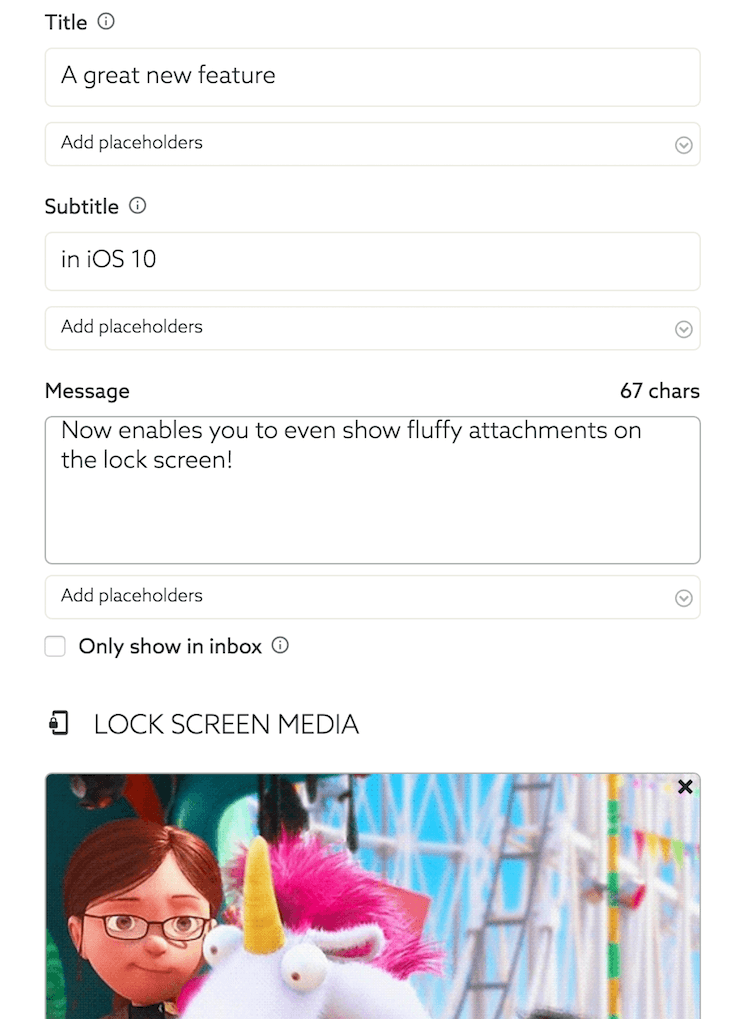 We've also pimped up the Message Composer in the Dashboard (again!) to allow you to benefit from the new iOS 10 possibilities.
Message alert texts can now be subdivided into a title, subtitle and body.
Together with the release of this new SDK, the Dashboard now let's you add rich media attachments straight from the Composer.
What are you waiting for, download our SDK now!