Introducing New Contextual Content Features

Publish the right content at the right time to the right people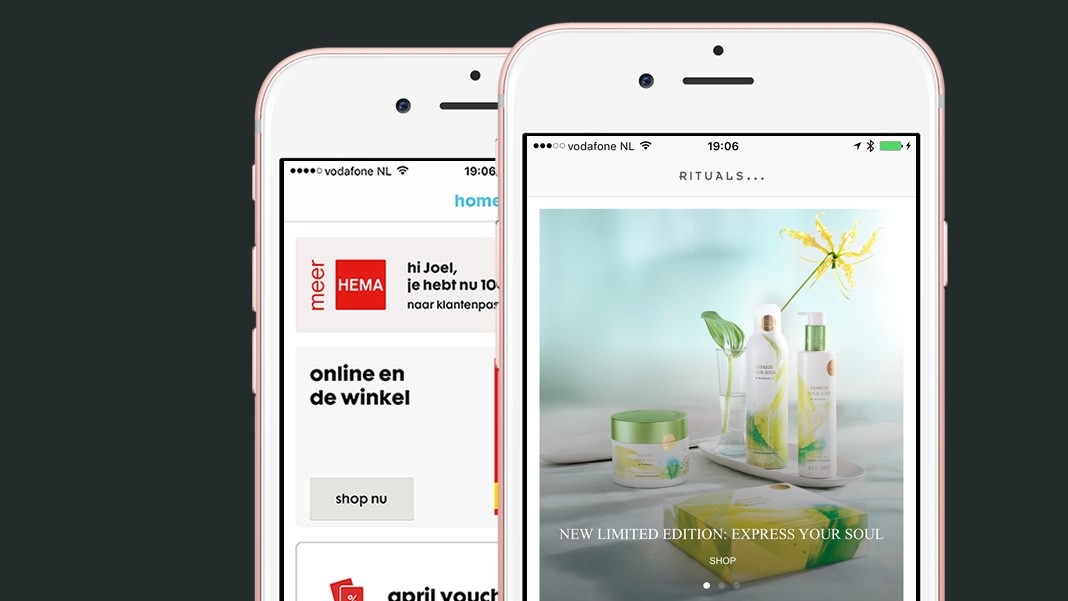 We're happy to announce powerful new features that will make your mobile and web apps smarter and maximize the impact of the content you create. For that, we've added an innovative and powerful way of presenting content to your users by combining segmentation, location and device characteristics as the criteria for determining what content will be displayed.
It has never been this easy to publish the right content at the right time to the right people. We took what was already good and made it great!
Contextual in time
Powerful by nature and already available for you since we first launched this functionality. You can prepare your content strategy ahead of seasonal campaigns or events and streamline content generation. Minimize the effort of your team to get it all done and effectively make context a first-class citizen in your apps.
Contextual for segments

Make use of the segmentation your apps are already generating. Follow up on how your users react to campaigns. Leverage the synchronization between your CRM and our platform. Put all that knowledge to work by creating powerful filtering, allowing you to really show the right content to the right people.
Contextual on location
This unique feature takes your apps to a higher level by allowing you to display different content in different locations. Maximize your store's sales by promoting certain products whenever your users open your app or visit your mobile website in one of your locations.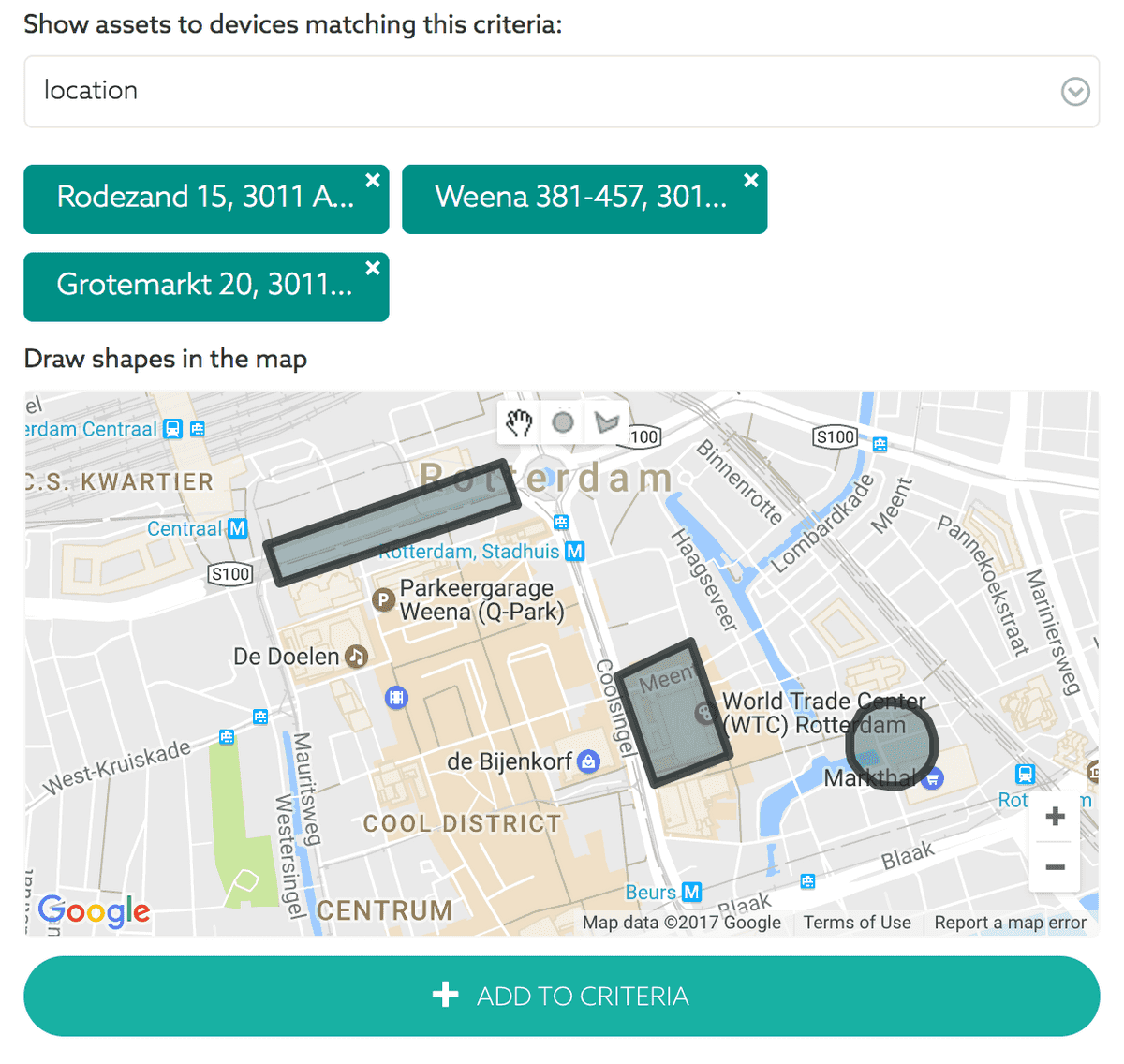 There really are no limits to how powerful this is and how it will change the way you publish content in your mobile apps.

Bring it all together by combining it with segmentation or a time-sensitive campaign that will reach the right customers exactly when and where they need it.
Optimize content in every device
Need to show content based on the device language, the app version or simply to all anonymous users? Now you can! Easily select which content will be shown based on device characteristics.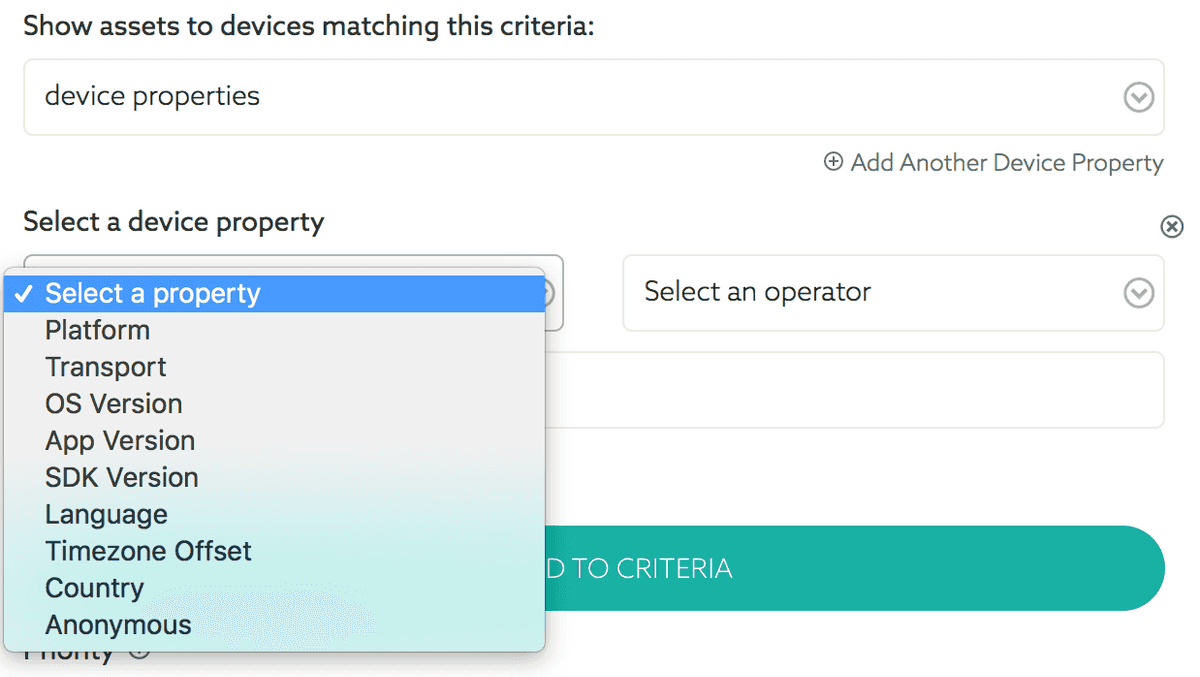 Ready to start using it?
This is available now for any Notificare account as an add-on feature. You can give it a try for 30 days for free or simply ask for a quote from our sales team.