Why your Omni-channel approach is not complete

Why you should be sending Web Push notifications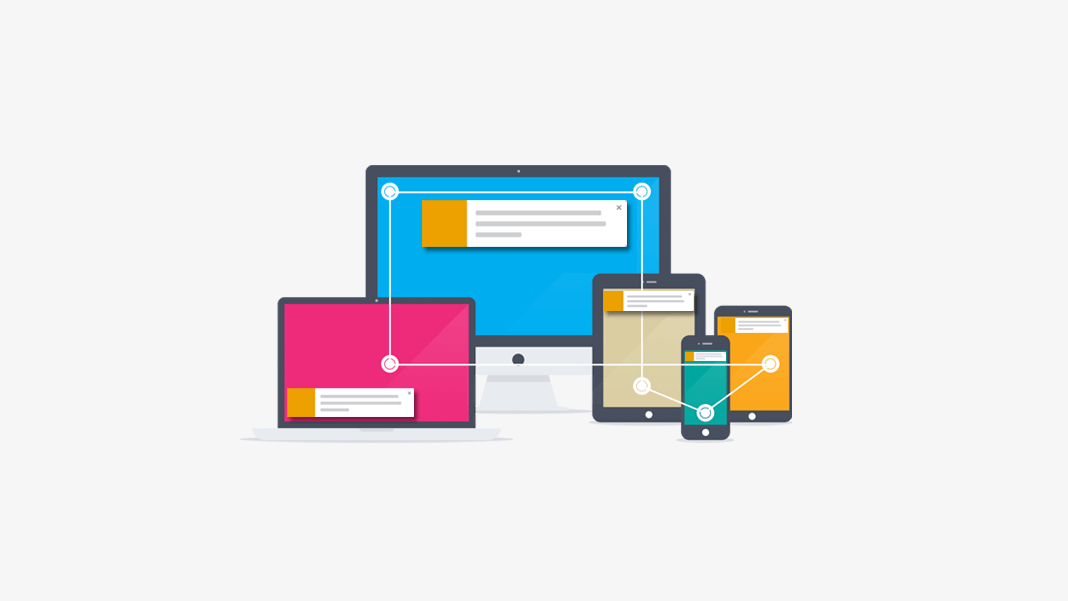 There's a new kid in town! A new and effective way to engage customers through a channel you already have. Basically you need to close the omni-channel loop in your marketing strategy. We're talking about Web Push and your marketers will love it!
What's in it for you?
Below you'll find a list of what we think are some pretty good reasons to help you decide why you should be sending Web Push notifications.
No need to have a mobile app
Get the same great functionality you currently have in your native mobile app, also in your customer's browser. With lower costs of development, user acquisition or advertisement, get all the benefits of push notifications in the website you are already running.
Great cross-browser reach
Safari, Chrome, Opera and Firefox, when combined, own a market share of over 85%. Through one single channel, your marketing team can now quickly reach almost your entire website audience. Although it's still not supported in all browsers, Microsoft Edge will soon join the ranks and Safari WebKit for iOS is also considering adding it.
Bring back traffic to your website
Just like your native mobile apps, Web Push will allow you to reach users even if they are not browsing your website. With our platform, it's pretty simple to re-engage users exactly where they left off, driving more and more traffic without having to increase your advertising budget.
Frictionless subscriptions
To be eligible for Web Push notifications, users only need to click a single button. Because of this, opt-in rates for Web Push notifications are 30 times higher than your traditional newsletter subscription form. Users feel more comfortable allowing or disallowing browser notifications than providing an email address.
Lower opt-out rates:
Due to its nature (users are totally in control when and what they receive), Web Push platforms witness the lowest opt-out rate in the whole omni-channel spectrum.
Guaranteed delivery
Unlike email which sometimes fail to deliver or end up in a spam folder, Web Push notifications are guaranteed to arrive. The moment you hit that send button you can expect visitors in your website!
Higher conversion rates
Compared with email, 30% more users will open your message in the first 10 minutes. It's also important to mention that Open and Click-Through-Rates are up by around 20% compared to email.
Start today, we have great offers for you!
Like what you read? Want to join the group of companies that are already harnessing the power of this new channel? We have great news for you! Contact our sales team today and we will offer the best deal possible, tailored to you business.