Simplify your Messages with Recurrent Schedules

Full control over the delivery of your messages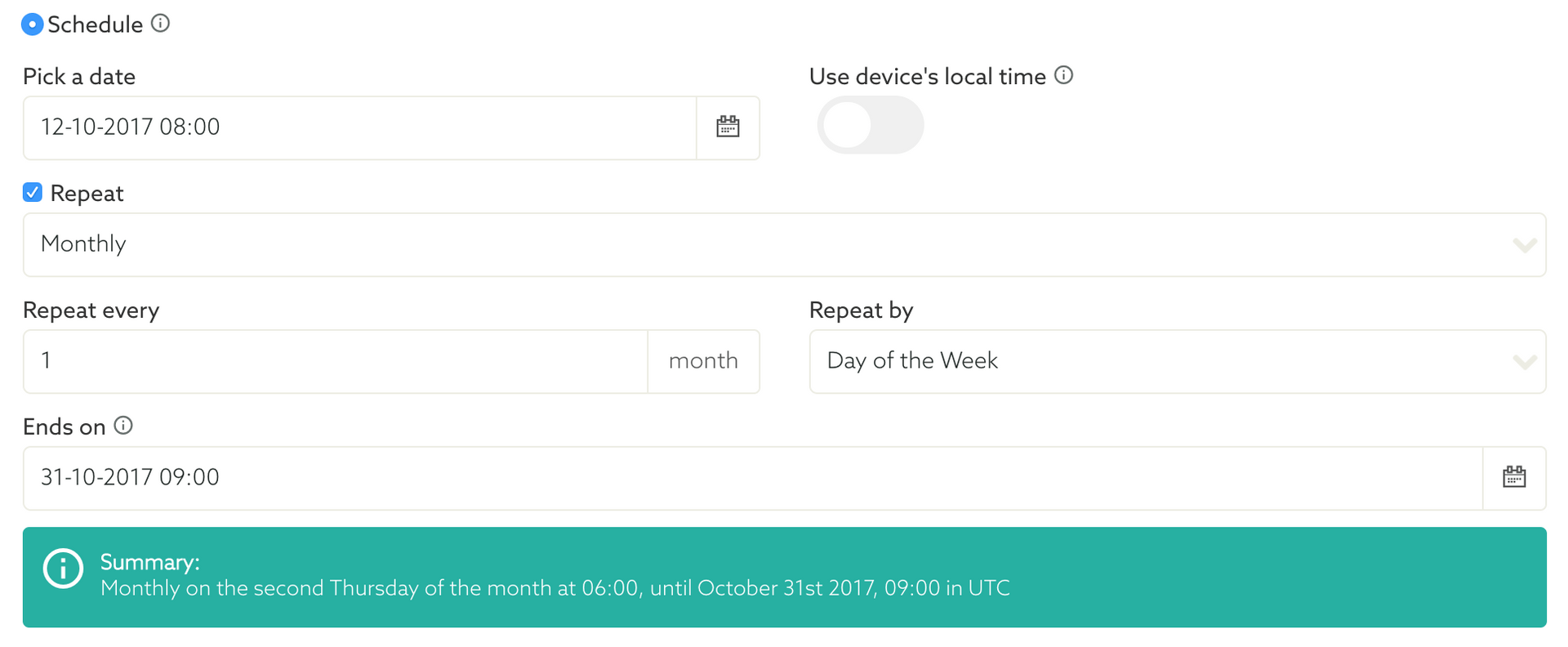 Did you ever find yourself repeating the same message over and over? Recurrent messages just got easier in our new dashboard. Quickly schedule any message, as many times as you want, in a simple yet powerful new interface.
Fresh New Feature!
You asked and we listened! One of the most wanted features requested by you, was the ability to repeatedly send the same message without having to create a new one all the time. Now it is possible!
Where can I find it?
Now, whenever you are about to create a new scheduled message, you are given the opportunity to mark your schedule as repeatable, which in turn will allow you to define the frequency. You can choose between hourly, daily, weekly, monthly or yearly.
In each of these options you can fine-tune the intervals and times it should be repeated, giving you full control over the delivery of your messages.
Optionally, you can also provide an end date for your recurrent message; if none is provided it will be repeated forever.

More possibilities
With this new feature, we are taking a lot of pressure from your team. You can now create a single message to tackle repetitive tasks that previously would have required API integrations or scheduled import tasks.
Here's some examples:
Continuously send transactional messages to dynamic groups of users (birthday, welcoming or post-sale messages)
Holiday greetings or seasonal campaigns can now be created upfront
Automate how you send campaign reminders during a limited period of time
If you want to dive deeper in how you can create recurrent scheduled notifications, please read guides located here.