What a year we must say! In 2017 we've seen the biggest growth so far but we are certain that 2018 will be even better. Let me break it down for you what happened and what is coming soon.
2017 in Numbers
We could not be any happier! We've seen a steady growth in all aspects of our platform. See below for some of our benchmark numbers we would love to share with you.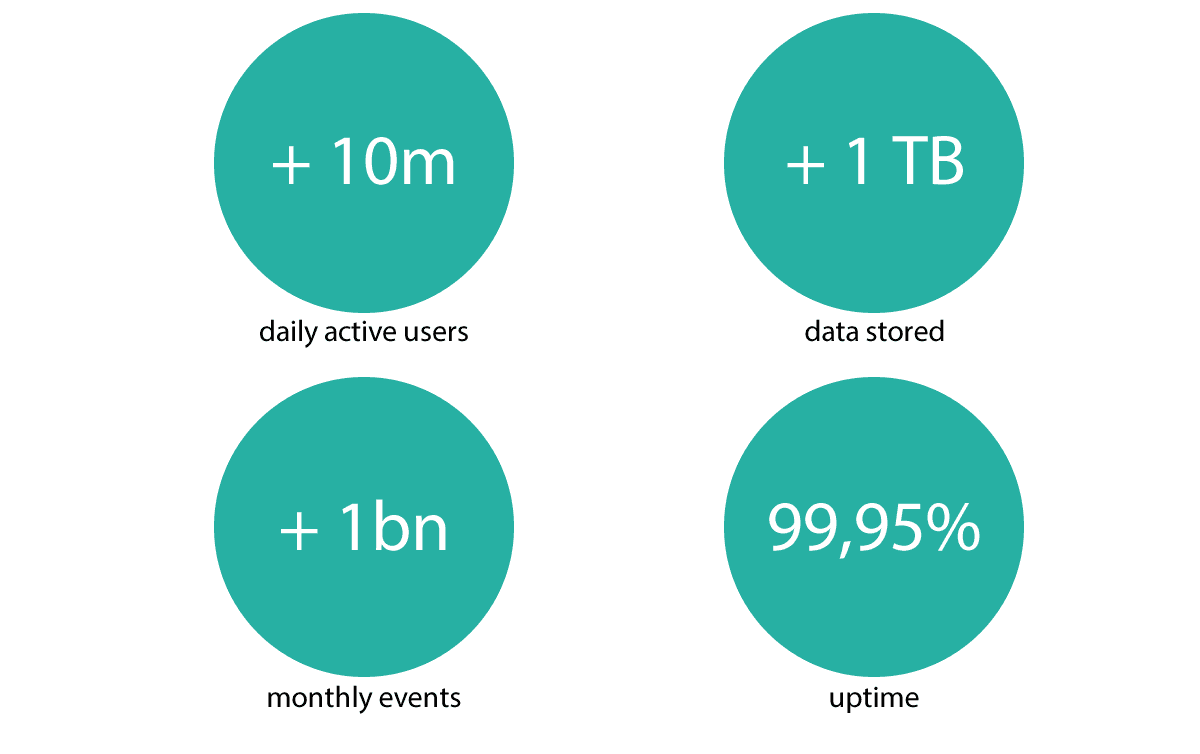 What's next for Notificare
As always we will be pushing the boundaries and raise the stakes even higher in 2018. With the increased number of businesses using our platform we are preparing the launch of important new functionality that will make Notificare even better.
SDK 2.0
5 years after we first launched, our SDK's first version is now approaching its end-of-life. Over time, Notificare transformed from a messaging platform into a full-blown marketing automation system, which brought new challenges and different requirements. The team has been working for some months on this new version and the plan is to launch it in the first quarter of 2018.
Improved Stats & Predictive Analysis
We're also working hard on making our platform smarter. With the clients we are currently working with, this part of our platform has become more and more important. We have also started improving and scaling up our operations in order to deliver shiny new products that will help our clients take better decisions based on their own KPIs.
New Channels
Yes, we are going to extend the Notificare beyond mobile and web apps. In 2018 you can expect new channels like Email and SMS. This will make Notificare a serious player when it comes to having an omni-channel marketing approach.
For now we would like to thank you all for being with us throughout 2017 and wish you all a great 2018!