Introducing Data Retention

Removing the complexity in enforcing your data management policies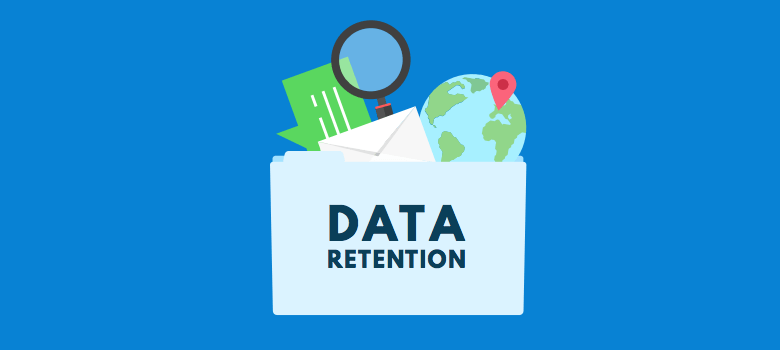 As most of you might be aware, new privacy regulations will be in place by May 2018. With that in mind we are launching a new feature that will allow you to simplify how to discard data that is no longer needed and be compliant with your organization's retention policies.
We're introducing Data Retention, a new feature in your dashboard that removes the complexity involved in enforcing your organization's data management policies by discarding data stored in our platform when it reaches your data lifetime thresholds. This is the first of several changes we'll be introducing or enforcing until May this year.
So How Easy is It?
Discarding data is always a tricky thing. On the one hand, you don't want to hold on to data longer than necessary and comply to regulations. On the other hand, some kinds of data reveal trends and uncover insights that are useful for your business.
A good thing about our platform is that all the raw events are analysed on an hourly basis and aggregated for you. This means that you'll always have insights that are anonymised but still provide you with useful information.
While the raw data can be removed without compromising your ability to make better business decisions, there are some specific data events that add intelligence to some of our features. More specifically, historical data on location visits or automated events are the engine that powers the decision making process for features like Geo-Triggers and Automation Connectors. Discarding this type of data will prevent us from relying on this data to make those decisions.
To be able to tackle all this, in a sane and simplistic way, we divided all the types of data in several categories, allowing you to make a more fine-grained decision on which thresholds you will use before deleting inactive users, devices, notifications or any type of data.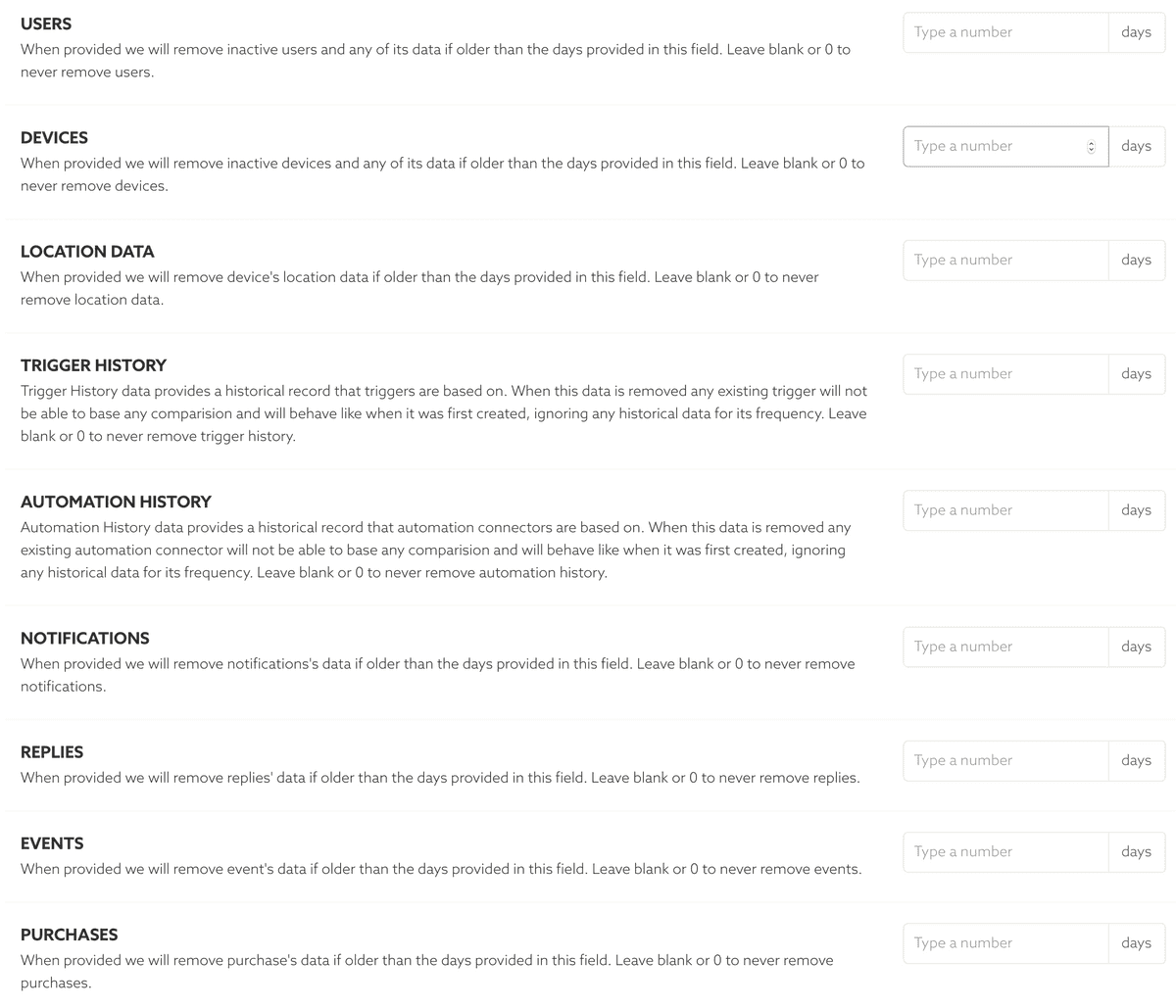 Exporting Data
Another feature included in this release, which also addresses one of the articles of the new GDPR, will allow you to export all the data for a specific user. This new export job allows you to quickly extract this data if any of your customers requests you to do so. This will allow you to be complaint with the new regulations, that prohibit you to put up any resistance to the right of removal or data portability.

All the user's data will be exported in a structured way, in a machine-readable format (as required by the new regulations) and ready to be used by other platforms. Deleting a user was already possible and you should keep using that existing feature if directed to do so.
More to come!
This is just the first of several changes in our platform to be delivered in the upcoming months. As always, we are available to answer any questions via our Support Portal or via email.