Enabled PayPal Support for your subscription

We've also improved the existing experience when using credit cards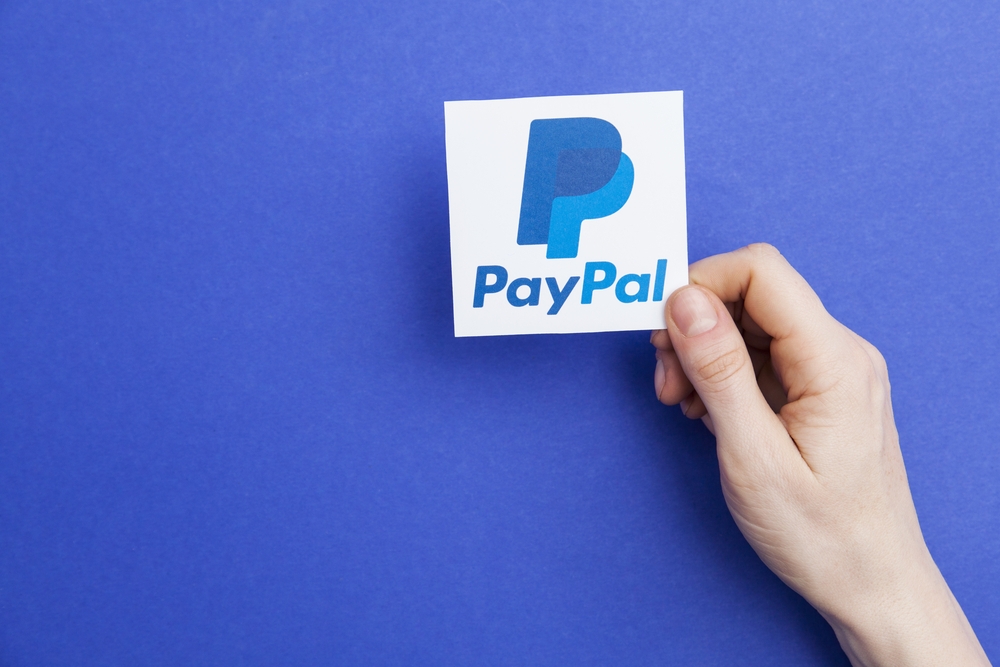 We're happy to announce that we now support PayPal as a payment method for your subscription. This is the first of many steps towards globalizing our operations.
Why PayPal?
In our efforts to reach more markets, we soon realized that, in many parts of the globe, simply accepting credit cards won't cut it. We needed a robust solution that could not only offer payment options with credit cards but also would make it possible to use debit cards and other local payment methods.
For that, PayPal, an industry giant, is the perfect solution. Its product offering is already used by hundreds of millions of users and it allows us to securely collect money in more than 200 global markets, without having to think about currency conversions or deal with local banks directly. All while remaining PCI compliant.
Baby Steps
For us, this is the first of many steps we will take in the upcoming months to grow our product offering and global reach. We understand that to be a reliable partner for companies worldwide, we need to speak their language, offer competitive marketing solutions and adapt to their needs.
This is exactly what we are currently focused: extend our product offering to become a true omni-channel solution, provide support in many different languages and offer solid B2B solutions that enterprises can rely on.
New Payment Page
The result of this new improved page can be found in your account area. We're not only adding a new payment method but we've also improved the existing experience when using credit cards.
You now have 2 options, on the Your Account > Payment page: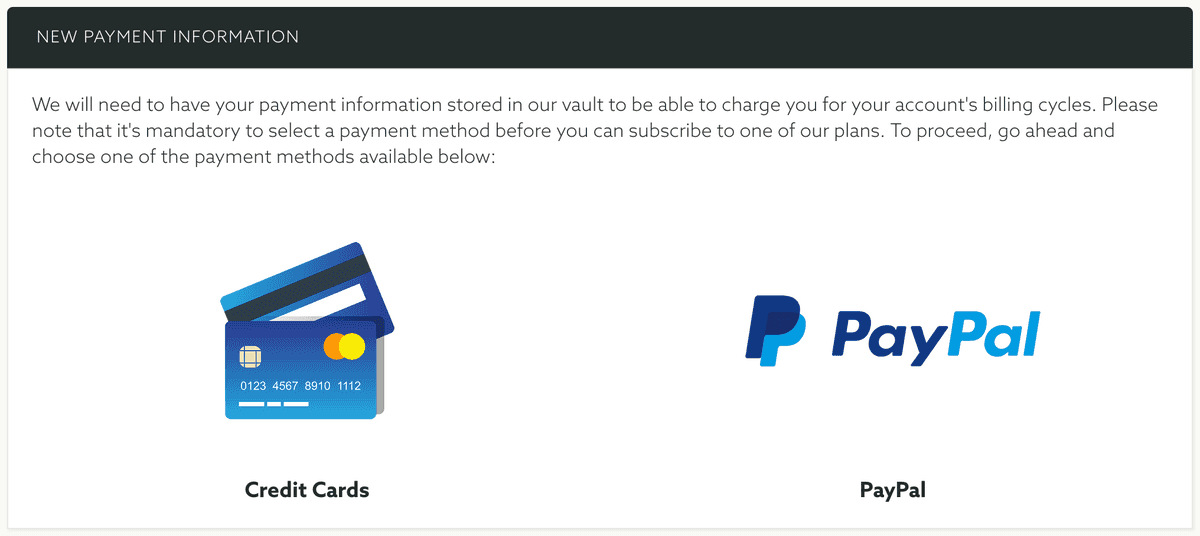 When you choose PayPal to start your billing cycle, you can quickly select your preferred plan and authorise recurrent billing by using the recognizable Pay with PayPal button: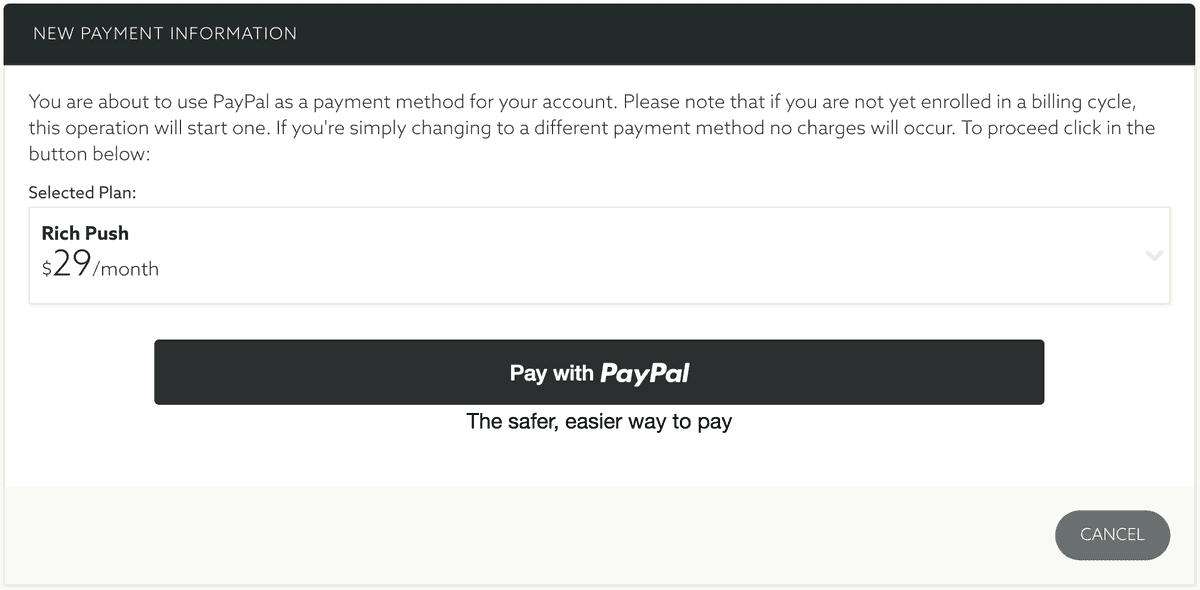 This will open a secure pop-up to the PayPal website where you should sign in: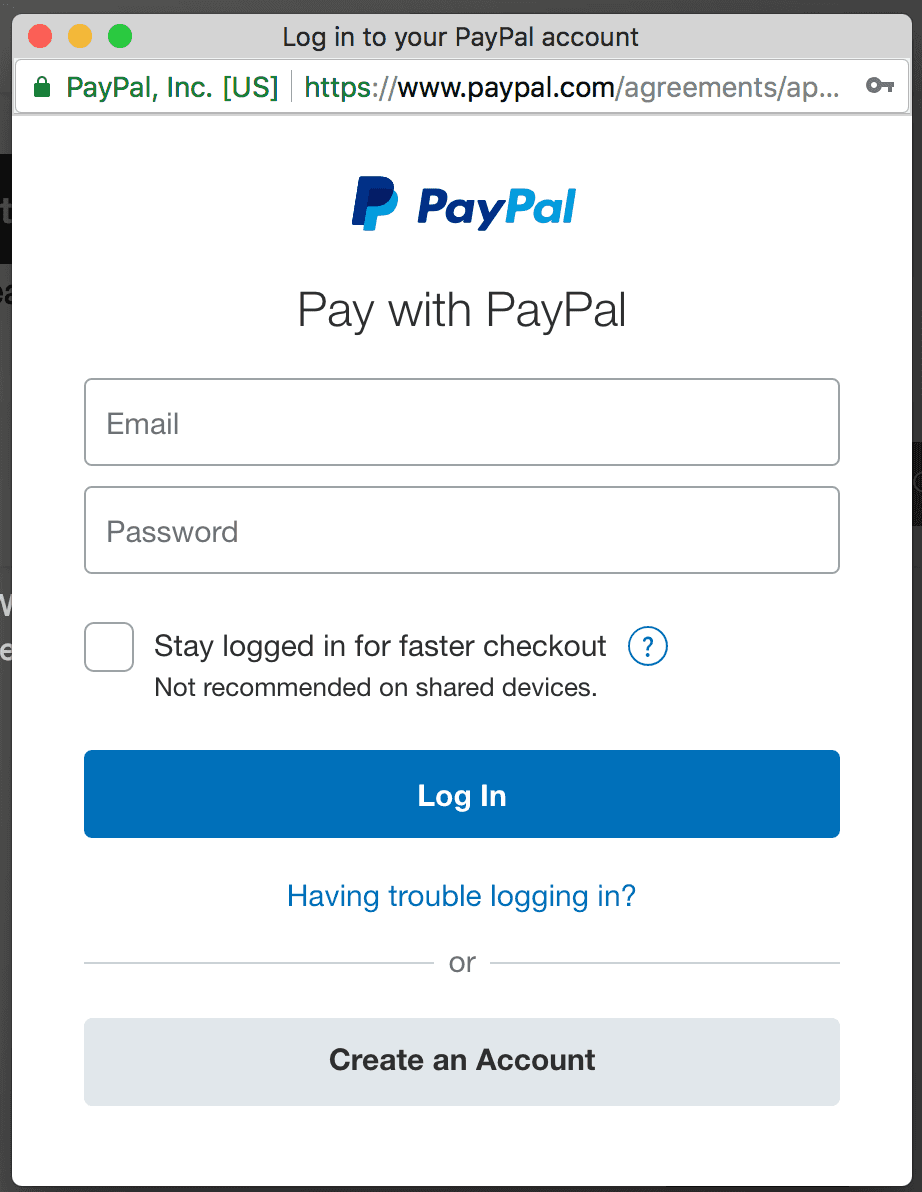 Once you've accepted the charges your information will be securely transferred to us and stored in our vault. Please note that you will receive an extra email message to confirm the authorisation for these monthly charges. You can revoke them at any time but bear in mind that revoked authorisations will result in declined transactions which will automatically expire your account.
New when using Credit Cards
In this process, we've also improved our credit card registration experience by adopting Google's Payment Request API, which is supported by desktop and mobile Chrome and latest Edge for now. This will allow you to use any credit card information stored in your browser without having to type it. In a supported browser you will see something like this when selecting Credit Cards as the payment method:

By clicking in Select Existing Card you will be prompted with a native browser window like the one below: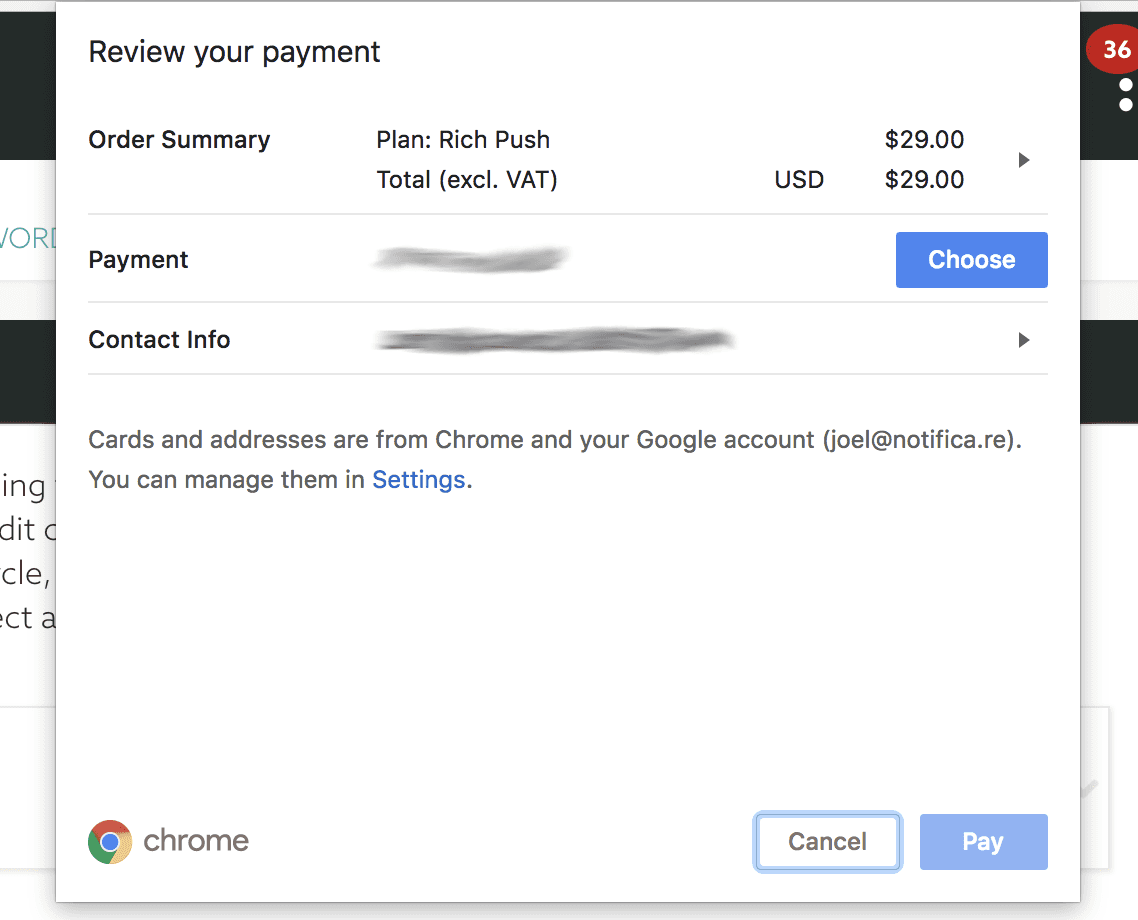 In this screen, you can quickly select an existing card stored in your browser or even add a new one if you need to. This is a faster and less tedious experience to payments online, especially on mobile devices.
If you are using a browser that doesn't support this functionality or when you simply just want to type your credit card, you can always revert back to the old, familiar screen where you can type your credit card information: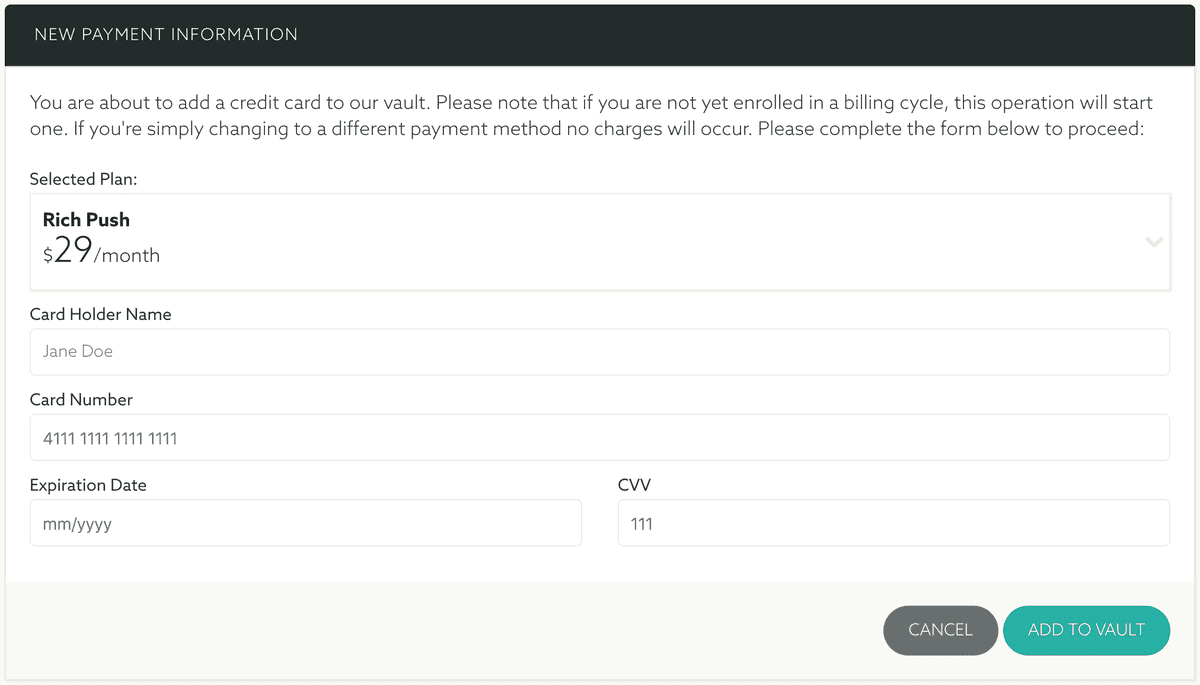 Also important that for existing clients you can also now switch payment methods if you wish to, the experience is pretty much the same and you can use PayPal if that makes more sense for your organization.
Enjoy!
We hope you like the new changes and don't hesitate to drop us an email via our support channel if you have any questions.