New Possibilities in Audience Selection

Easier to re-engage certain groups of users with confidence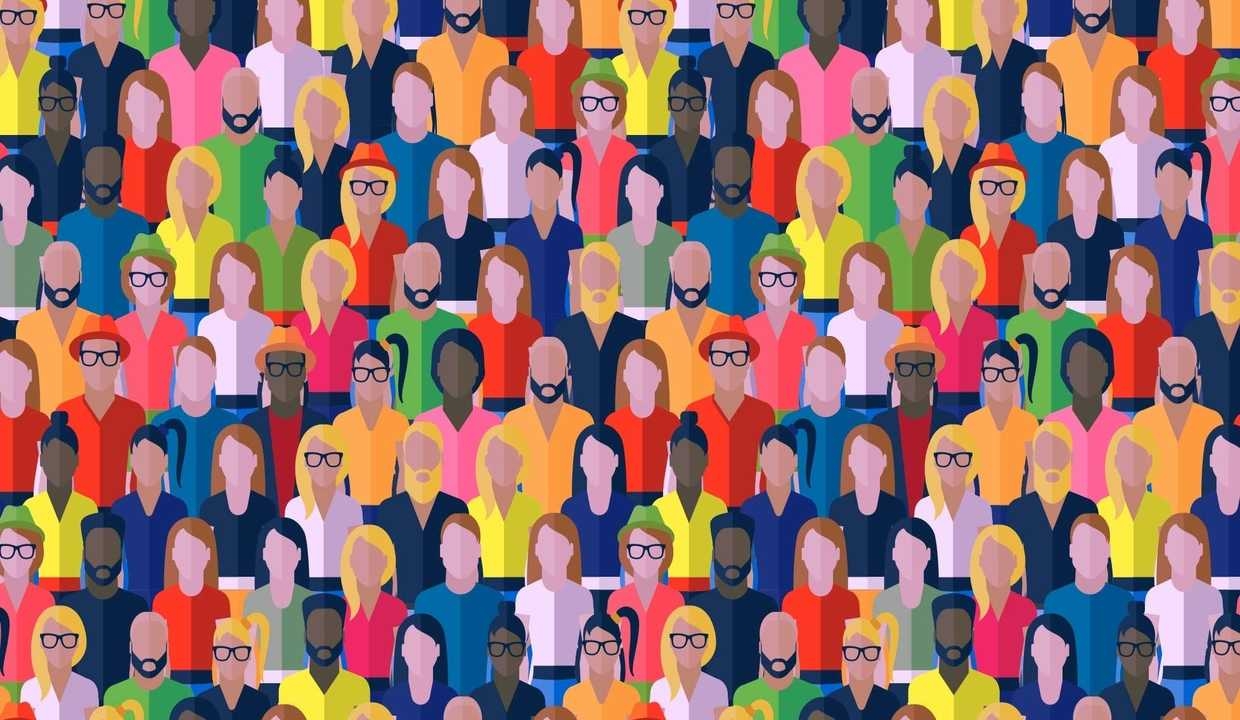 This week we've released an important update that can take your brand a little bit further when it comes to reaching, re-engaging or analyzing your audience.
In the last two blog posts we've highlighted event tracking as a great opportunity for your marketing strategy, both client and server-side, giving your apps a powerful mechanism to transform user behavior into relevant communication.
This week, we are releasing more tools that will allow you to do more with all the data you are gathering. By introducing our powerful audience selection criteria feature in events, you are now able to combine event tracking data with segmentation, location and device properties.
New in Audience Selection
If you are already familiar with the criteria interface in our message composer or filters in geo-triggers and automation connector, you'll know what we are talking about. If you don't, it basically looks like this: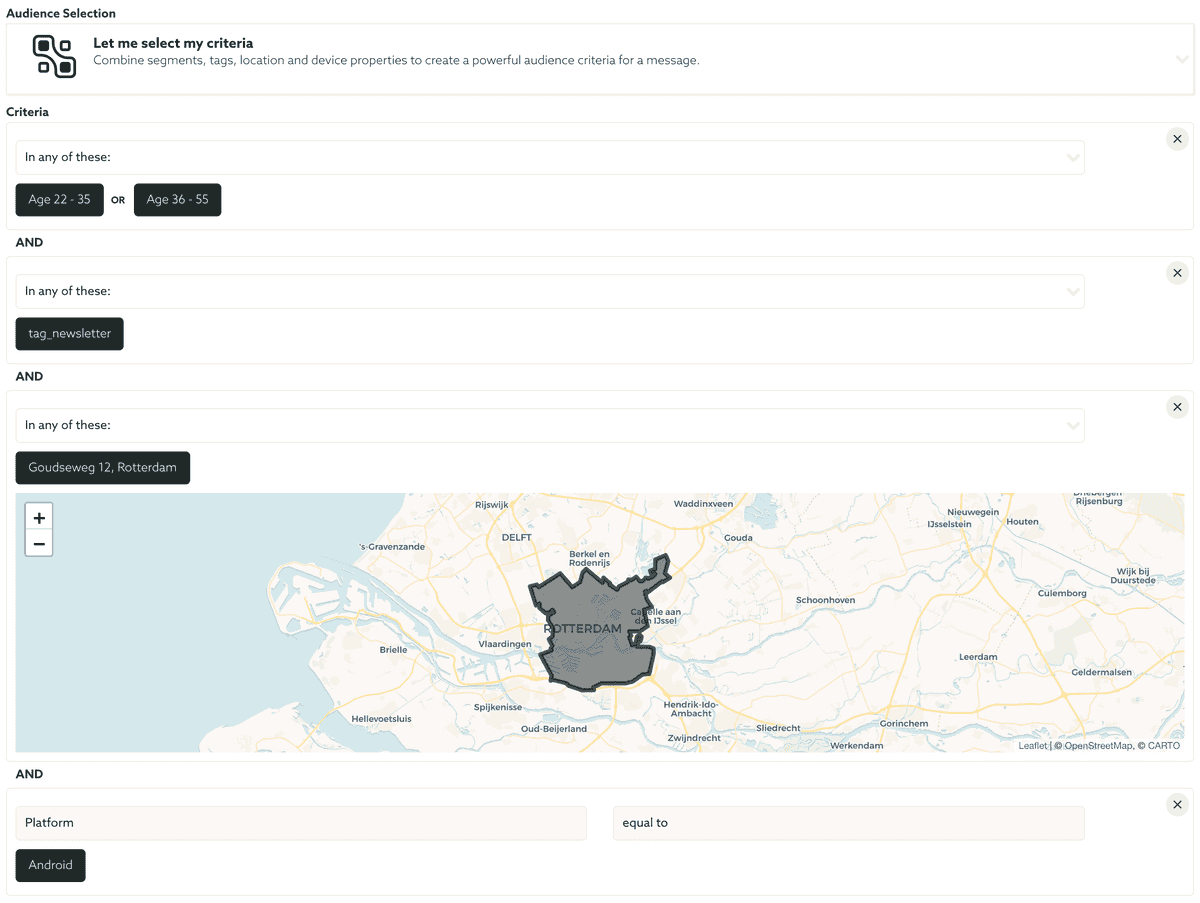 This interface already allows you to design a powerful selection query for your messages, automation connectors and geo-triggers. We are now extending this functionality and allow you to combine these criteria with event data.

What does that mean?
Considering the fact that, in most cases, event data is a rich source of information about the behavior of your users, you will now be able to better define how you gather users that interact with your brand, the ones that don't and create smarter campaigns that cover more ground.
Reach
Many of our clients are already using event data to reach users based on their behavior. This new feature brings them more power, allowing fine-grained selections and better conversion results. Reach users differently based on their own particular characteristics and how they interact with you.
Re-engage
Now it's easier to re-engage certain groups of users with confidence. Looking at targeting only a certain group of users that engaged with your latest message? Targeting specific groups of users that visited any of your stores? We've got your back, it just got easier to re-engage users.
Analyze
Because this criteria selection is also available in our Export jobs, you can now export event data and automatically filter out users based on their segmentation, location or devices. You can then use this data to create new segments or compare it to data from other sources.
A BIG thank you to our clients
Finally, we would like to thank our clients, as their precious feedback is enabling us to keep improving our platform and adding brand new features. Without them, it would be impossible for us to come up with great new functionality like this one.
Ready to use it?
This feature is now live for all of you, in case you have any questions, leave us a message via our support channel.