We are pleased to announce a brand new feature... Data Filters. We are taking actionable analytics to a whole new level by allowing you to design powerful interactions based on the data you care about.
For the last couple of years, we are seeing an increased interest and usage of custom events. This our answer to event tracking, allowing you to record any event and store any arbitrary data you want. These events are then available for you to create interactions like highly relevant notifications and automated segmentation, transforming these events into actionable analytics.
What's New?
With Data Filters, we are now extending the Automation Connectors capabilities, by allowing you to also put the data you're already storing to work and use it in the decision making process of whether or not to trigger a connector.

With a familiar user interface, you'll be able to design powerful query-like filters that can take your automated messages to a whole new level. By using all the data you assign to your custom events, you can add a significant level of intelligence to your messages or segmentation, with minimal code development.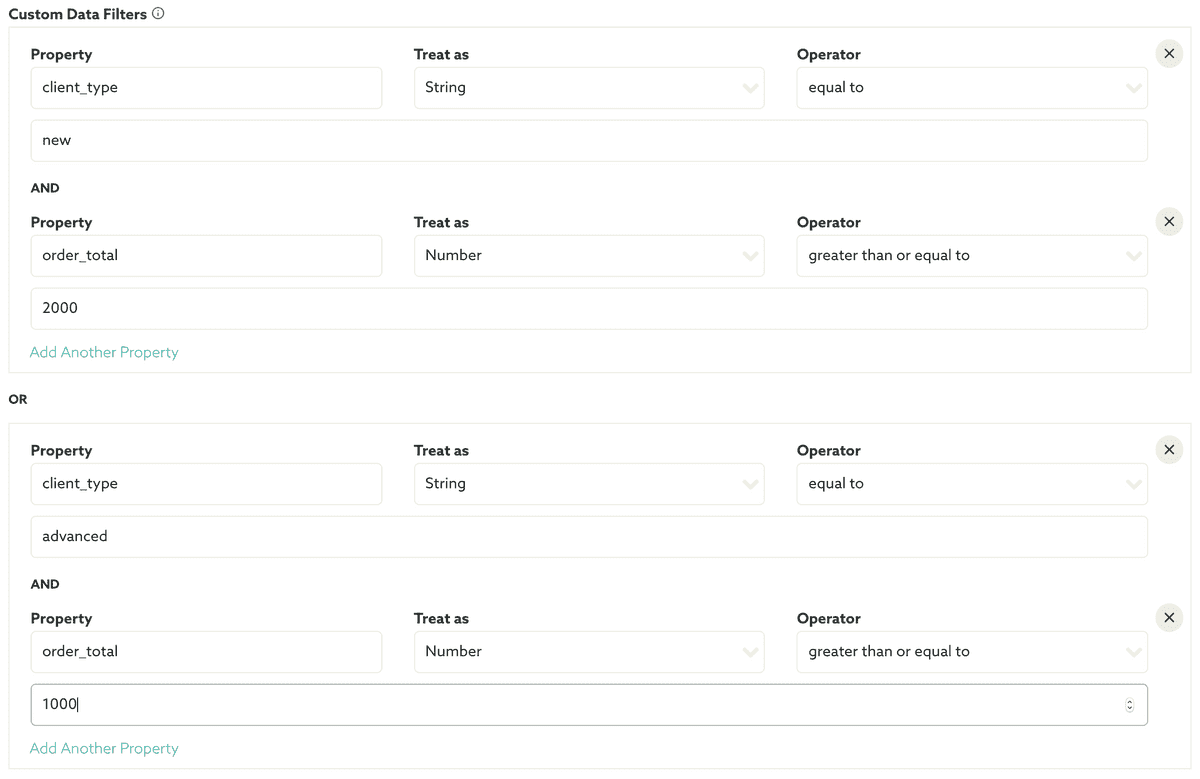 To make it as flexible as possible, we let you treat your data in any form you like. Simply select any of the options available for each of your filters:

This will make your usage of all the available operators as precise as they can be. You can choose from all the options listed below to achieve a fine-grained decision that fit every need.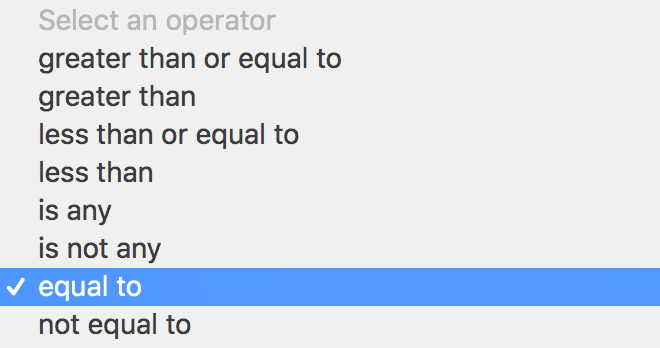 Better Exports
This new functionality is also available when creating export jobs. This means that you can also re-use this data in 3rd party software later on and analyse conversions, sales, analytics or any other process that makes sense for your business.
Start tracking today!
This feature is now live for all our clients, in case you have any questions about custom events and how to use data filters, leave us a message via our support channel.