What a great year 2018 was! Now it's time to say goodbye and welcome 2019. Before that, let's review what this year meant for us and what we're expecting from the last year of this decade.
Steady Growth
It was a consolidation year, in 2018 we've released our improved new SDK that unifies how all the features in our platform are used in your mobile and web apps, making it friendlier for developers.
It was also a year of records, our platform handled more data in 2018 than almost all the past years combined. We have now more daily active devices than all the people living in the Netherlands, we've handled data enough to fill 10 million floppy disks and we are on our way to reach the trillion messages milestone.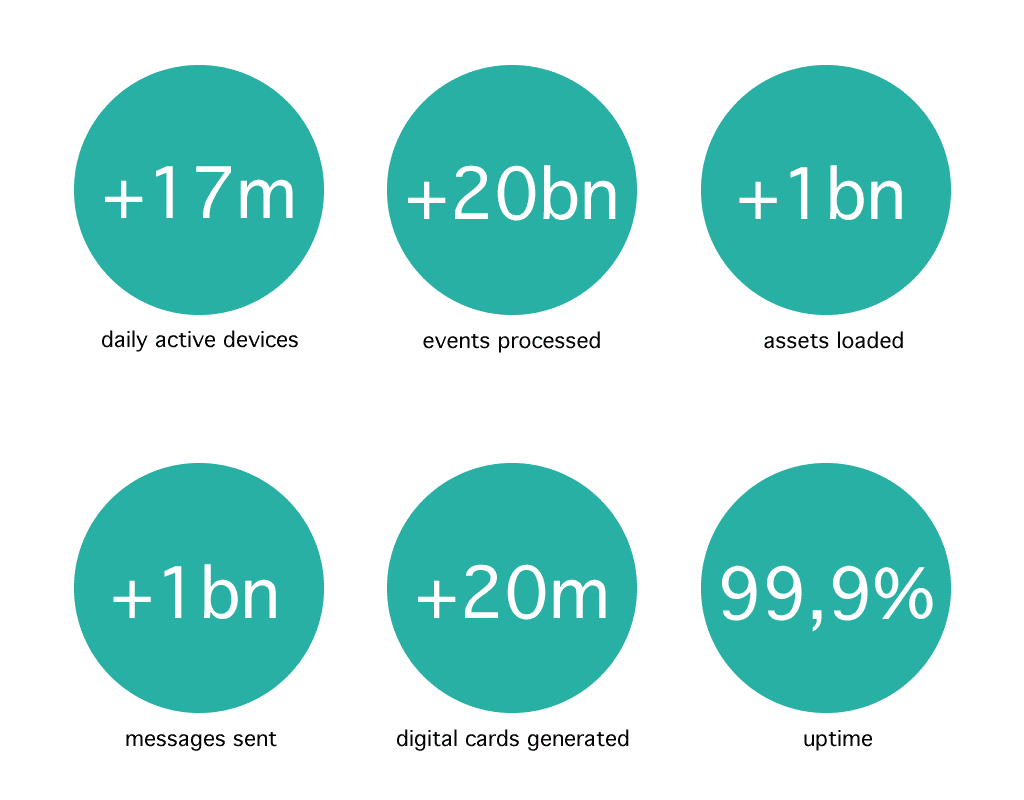 Great Support
It was also great to see an increased performance by our support team on things like one touch resolution, where in average we solve 72% of all our tickets in one reply. According to Zendesk, that's 90% better than the industry average.
We've also kept the first time reply to a steady average of 3 hours, that's quite impressive since it's better than 80% of their customers. All in all we saw happier customers and great reviews, which is something that puts a smile on our face.
What's next for us in 2019?
This year we are aiming to raise the bar even more, we want to reach new markets and target new verticals. It will be the year of big changes and very high hopes for all the new stuff we've been cooking.
New Channels
We are now in full throttle to release 2 new channels in 2019. Email and SMS will be added soon, which will position ourselves as a true omni-channel platform. This will open up new possibilities and transform how you reach your customers. We will also not stop there as new channels are being planned and designed as we speak.
Reseller & White Label Solution
In 2019 we will launch our new agent & reseller program. We will also introduce a whole range of plans that will allow companies to use all the great functionality of our platform with their own look & feel. Perfect solution if you're a consulting or marketing agency looking to add our powerful set of features as your own.
Internationalization
We are now ready to take our platform even further. This year we will start to gradually translate our website, help-desk portal and all our products in more languages. This will bring us closer to our customers.
See you next year!
We would like you to wish you all a great and successful 2019 and would like to keep hearing your success stories and see your best work. Cheers!