Introducing Email Proofing

A new feature that will help increase email conversion and ROI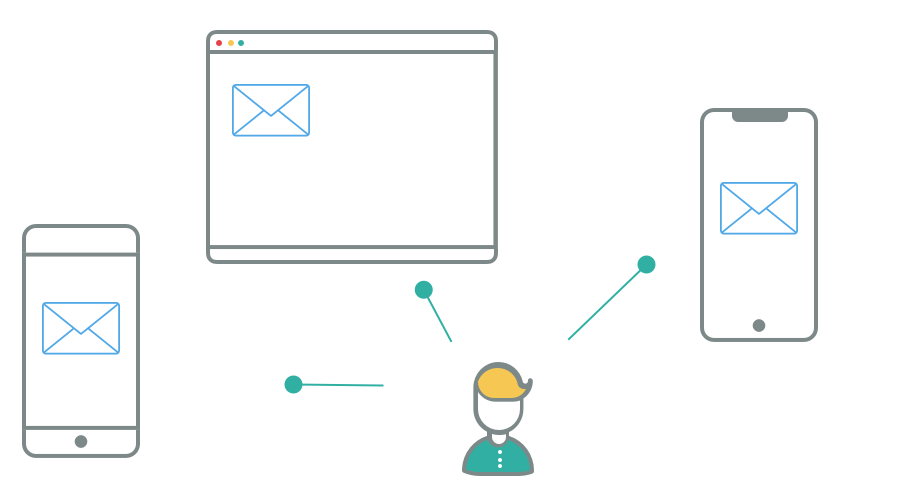 As part of our ongoing effort to keep improving our platform, we are pleased to announce a new feature that will help increase email conversion and ROI. This new feature is the easiest way to guarantee your email campaigns look and behave the same across multiple email clients or services.
Email design is a very different ball game than website design. In a world where there are no standards for rendering and displaying your messages, testing your email campaigns across all major clients and services out there is not only a tedious task, it will be a challenging exercise, to say the least.
Visual rendering issues aside, email campaigns can easily become useless if your message is blocked by SPAM filters or if your really important call-to-actions are broken and lead customers nowhere.
This is why we are introducing Email Proofing to help you take full advantage of this important channel in your marketing landscape.
Testing in 90+ email clients and services
With this new feature, you can now test your email templates or your next campaign in more than 90 different email clients/services and devices with a single click.
As of today, whenever you are designing a new template or preparing a new email campaign, you can quickly generate an email proofing report for multiple email clients available for you: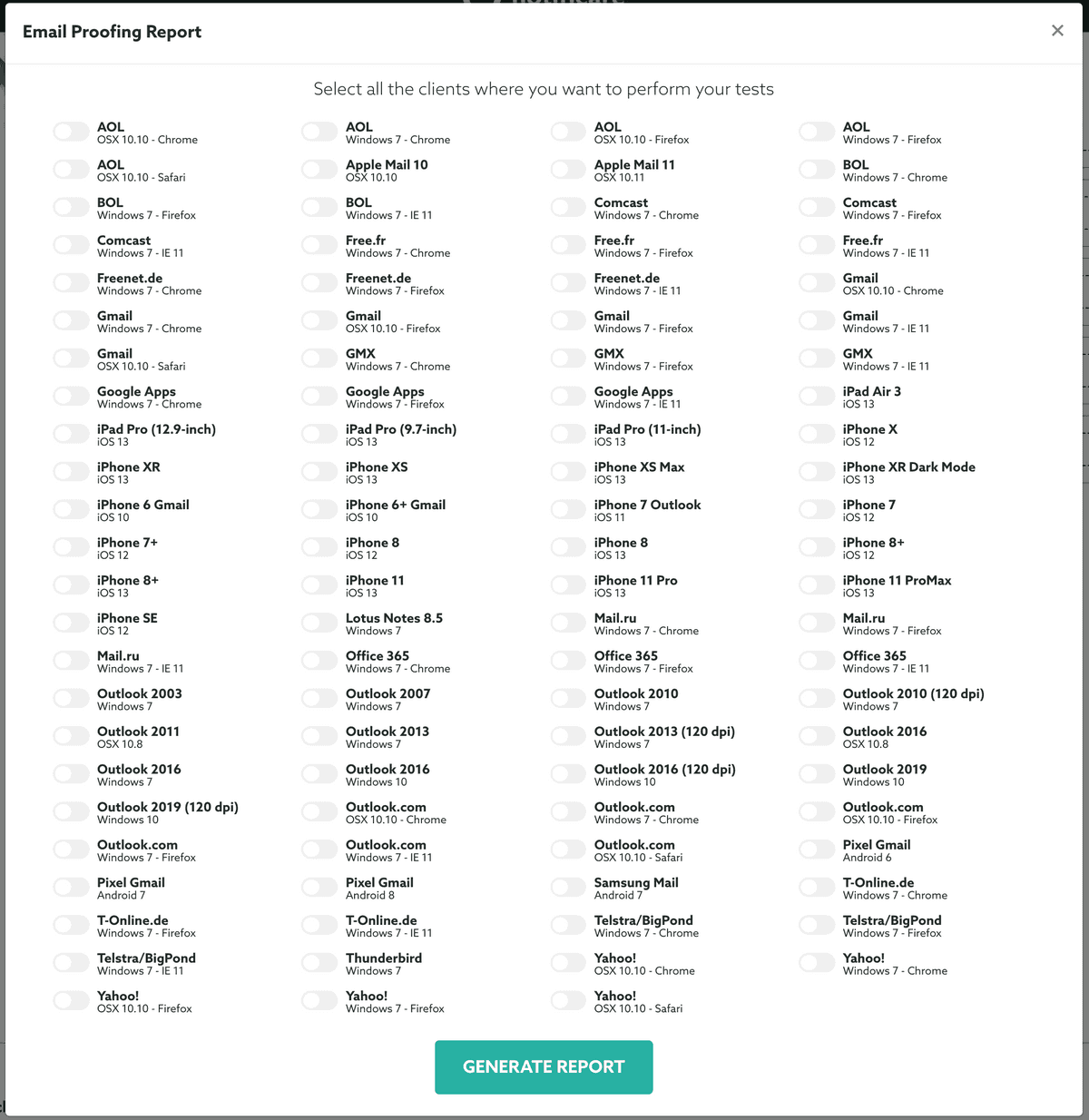 Email Rendering
Our email proofing feature will generate screenshots taken from real devices running different versions of all major email clients and services out there. Depending on the number of different clients you choose to perform these tests, you are only minutes away of re-gaining confidence about your next email campaign: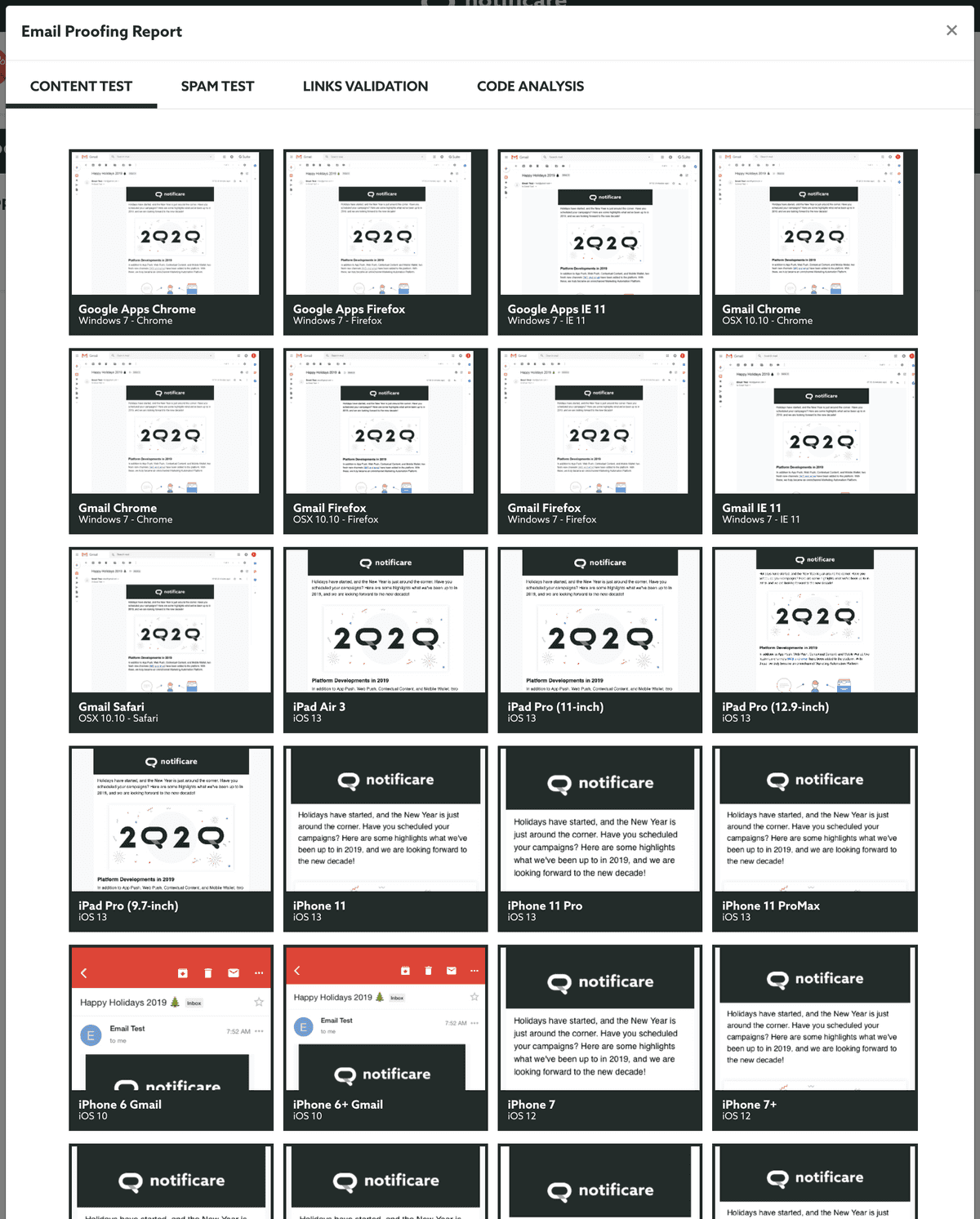 SPAM Test
We will also automatically test your message against known SPAM filters by emulating how it would perform in the real world, before you actually hit the send button: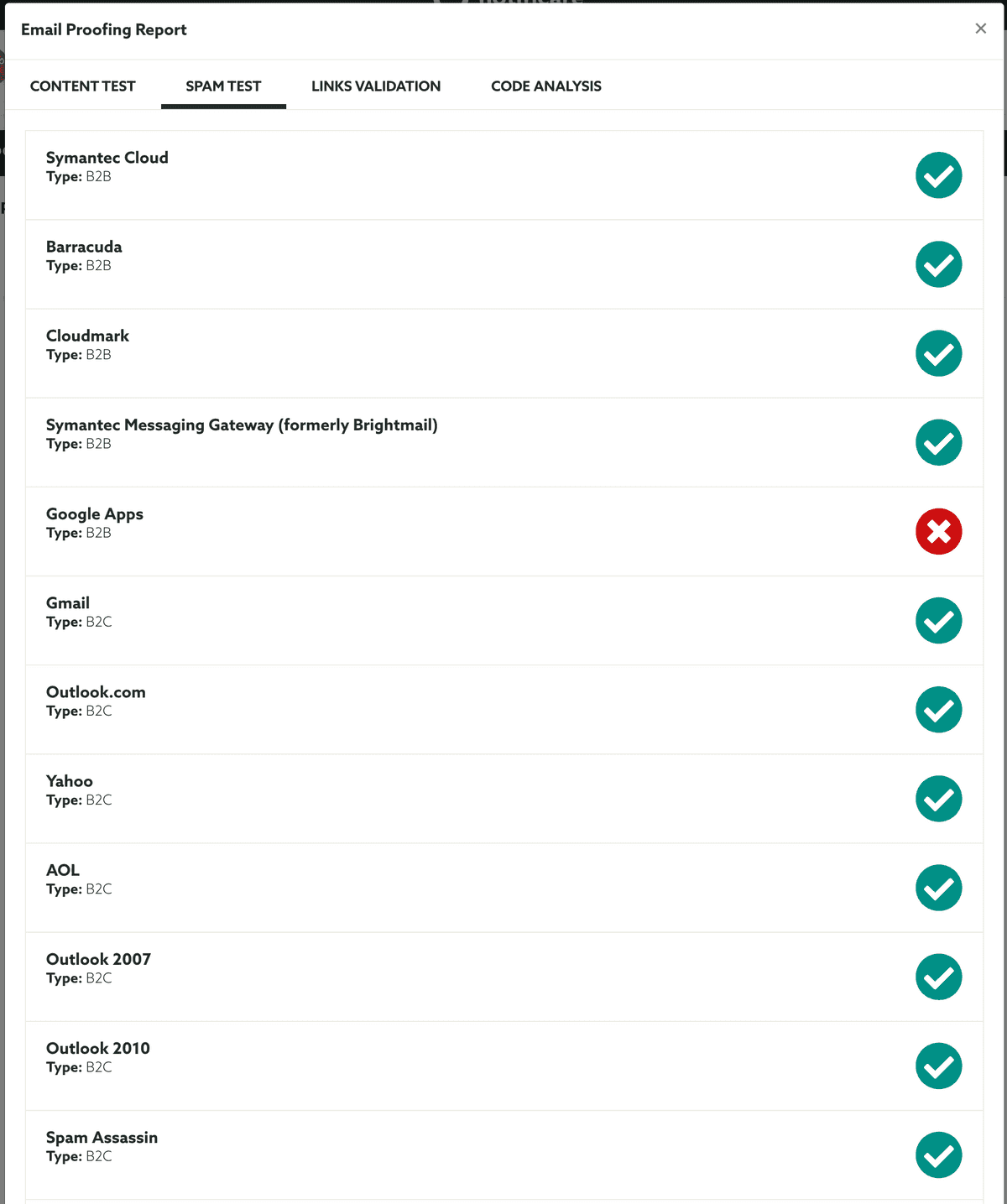 Broken Links & Images
Our email proofing report will also check for broken links and images inside your message content. This can prove very useful and avoid potential problems once you roll out an email campaign to the world: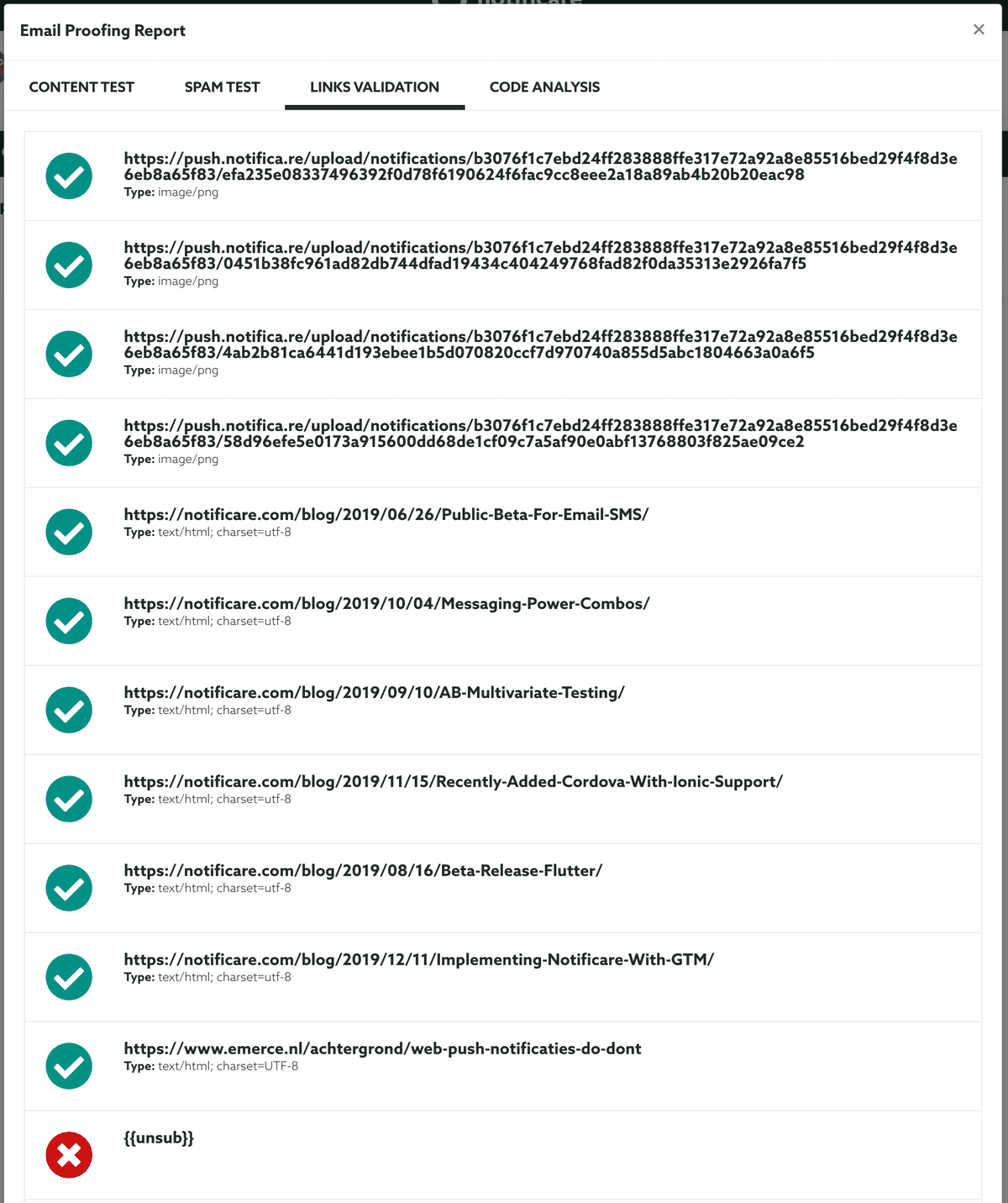 Code Analysis
Additionally, we will perform markup analysis and prevent you from introducing non-supported markup in your next campaign: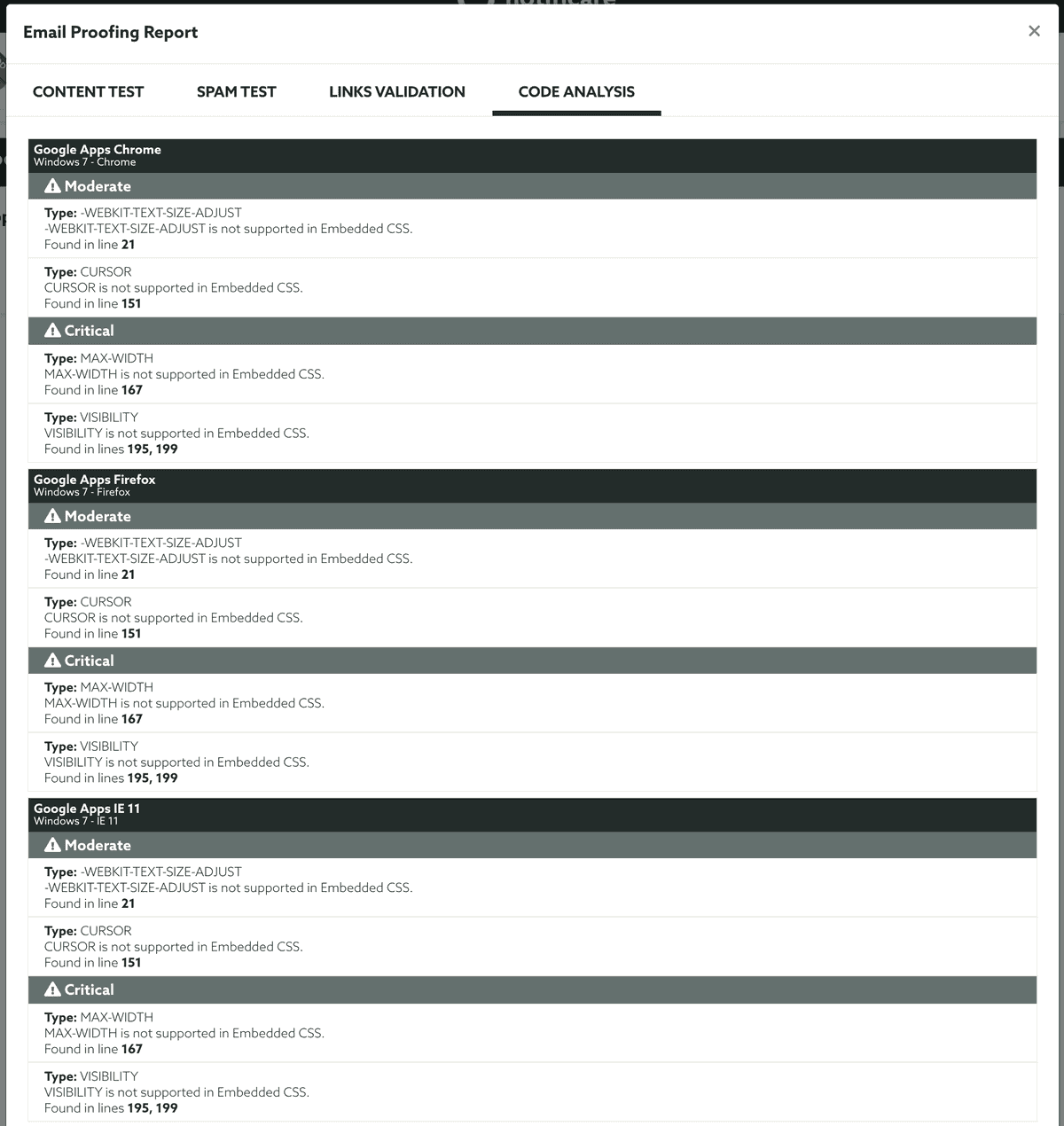 Costs
Although this is not a free feature (each email proofing report will have a cost of $2.2 or €1.9, discounted from your email credit) it is well worth the money if your goal is to maximize the ROI of your email campaigns.
Ready to Start?
Don't let your next email campaign go to waste and make sure your audience sees your messages the way you intended. If you would like to know more or if you have any questions, we are available, as always, via our Support Channel or schedule a demo with our Sales Team.