Reduce churn and increase engagement with SMS

Six great ways of using SMS as a marketing channel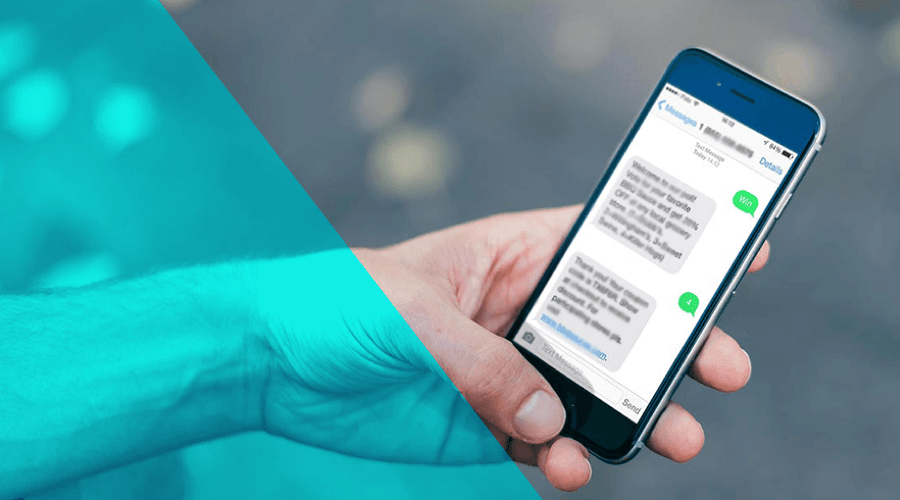 Like most marketers and brands, you probably worrying about churn and high response rates. After all, no matter the product you are selling, consumers are constantly looking around. To make your life even harder, during your seasonal campaigns, you'll see yourself fighting for visibility in their inbox. It is even possible that after those campaigns, they will also stop interacting with your brand altogether.
This is why we would like to highlight the effectiveness of SMS as a marketing channel. Text messages are basically the best performing campaigns out there. SMS has been around for over 20 years; any mobile device today supports this protocol independently of network conditions or the platform it runs on.
Although they are more expensive than email or push, SMS campaigns do offer the best response rate. Based on recent researches, you can easily achieve, on average, up to 65% open rate. This is almost 4 times higher than email and 5 times higher than push.
So, what kind of campaigns should you adopt and shift focus to SMS? We would like to leave you with 6 great use cases where SMS campaigns will make a difference.
Surveys
Looking to gather feedback from customers after a purchase? Look no further, a simple text message with a link to a web page can quickly motivate your users to leave you useful information.

Loyalty & Rewards
Looking to transform your digital cards into real sales moments? Offer deals to your most engaged users with high visibility? Wait no more. SMS campaigns can quickly increase your customers' attention while still maintaining the same convenience as email or push messages.

Product Alerts
Keeping track of product demand and customer reminders? Great! You can quickly create scarcity campaigns when a product's stock is running low or remind your users when products back in stock. All in their most personal device!

Cart Abandonment
Bring back traffic to your webshop by sending a simple text message with a reminder about products forgotten in a customer's shopping cart. Maximize your sales with highly personalized messages that let's customers pick up where they left off.

Order Confirmations & Delivery Status
SMS is the perfect channel for these types of messages. Take advantage of its brief and to-the-point nature to deliver information about your customer's purchase. Trust us; they will love it.

Important Updates
Trying to deliver critical information about changes in your opening times or service disruption? Text messages are the perfect way to reach your customers when time is of the essence.
Start with SMS today!
With Notificare, your company can start to take advantage of SMS as a marketing channel in no time. If you are already a client, just drop a line in our Support Channel, and we will have you up and running today. If you are not, you are literally a couple of hours away from sending your first text message. Our Sales Team can guide you through the whole process, from purchasing your first mobile number to set it all up and connect all the dots.