A Personalized Retail Experience

Five key success factors to create personalized experiences with Notificare and Movable Ink.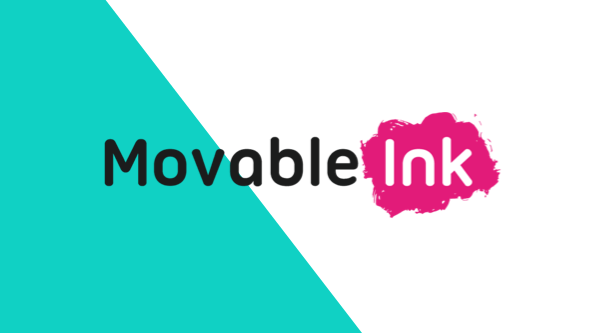 Stores are open once again in most countries, and the world is slowly recovering from the lockdown caused by the Covid-19 pandemic. Retailers have noticed how difficult it is to bridge the gap between bricks and clicks again due to changing customer behaviors brought on by a long pandemic.
In the US, for example, online grocery sales grew 54.0% in 2020 to reach $95.82 billion. That propelled the sector to a 12.0% share of total US e-commerce sales and 7.4% of all grocery sales. Retailers in other verticals have also experienced an enormous turnaround. As McKinsey noted, 71 percent of fashion executives worldwide expect their online businesses to grow by more than 20 percent in 2021, which is close to the record-breaking pace set in 2020.
Consumers are once again returning to stores now that the vaccination rate is increasing, which means retailers will need to win over customers with great experiences both online and in store. Retailers are now working on omnichannel strategies to prove the value of every on- and offline touchpoint and channel. For retailers, maintaining a good relationship with customers remains vitally important.
Movable Ink with Notificare
The integration of Movable Ink with the Notificare platform empowers marketers to add personalization capabilities to their mobile app messaging, web push notifications, and email campaigns. This combines Movable Ink's expertise in generating personalized visual content with Notificare's expertise in enabling brands to (re)engage their audience, shed light on customer behavior, and increase conversions.
Creating a Personalized Retail Experience
When building a genuine customer relationship, there are five key success factors that create a personalized retail experience.
1. Rich Experiences
First, it's all about the experience. Every channel, every interaction, every touchpoint needs to be aligned in your omnichannel strategy. Nowadays, consumers expect a rich experience, especially on mobile. If you have an app as a retailer, you will notice that loyal customers, in particular, use it. And if you have your customer engagement strategy well in place, every user that enters the app also becomes a more loyal customer. By using the full potential of your smartphone, you can offer customers a rich experience. The content you are used to creating in Movable Ink will be displayed directly on the consumer's lock screen.
2. Personalization
Personalization is at the top of every CRM manager's and marketer's list right now. You can easily personalize each message by building up a rich user profile and using various data sources connected to Movable Ink. Both the image and the accompanying text appeal to the consumer in such a way that you, as a retailer, come across as more sympathetic than your competitor.
3. Recent-time Communication
Event-driven recent-time communication is the third factor that will support you to engage with your customer exactly when they expect it. By utilizing every event generated, you respond to changes in the situation or behavior of individual customers. These events can be generated from any channel enabled, such as your website, mobile app, Email, or SMS message. They can even be originated from any 3rd party system. You can then effortlessly transform consumer behavior into recent-time messaging campaigns and user segmentation. Using event tracking in conjunction with the Marketing Automation capabilities will transform your data into recent-time decisions.
4. Contextualize
With in-store shopping making a full comeback, Location-Based Messaging (LBM) has the potential to increase customer engagement. For those retailers with mobile apps already harnessing users' location to provide relevant and contextual notifications, marketers now have the opportunity to restart or resume their location-based campaigns as shoppers feel more comfortable venturing outside their homes.
5. Seamless flows
And last but not least, with the expansion of new channels, you want to offer a seamless flow that moves with your customer as they change devices, channels, and contexts. With the use of Smart Short Links, as part of the Notificare platform, you can determine the context where a link is tabbed or clicked. Determine whether an app is installed or not, whether the user is on a desktop or mobile, on Android or iOS, and respond accordingly. With this, you are able to create a seamless flow across channels.
Learn More
Building up or restoring a relationship with your customer does not happen by itself. Like in any relationship, it takes time and effort. By focusing on the potential that Movable ink's integration with Notificare brings, you ensure that it takes a lot of work away from your team, and you have won back the hearts of your customers in no time.
To learn more about how the technology works, take a look at the Movable Ink Exchange or download the one pager.
This articles was first published a guest post at Movable Ink's blog