That's a wrap! At Notificare, we are extremely proud of all the things we've achieved in 2021. But we couldn't close this year without a final feature release. Happy New Year!
What's New
In December, we've added the following features:
New in Services: Fonts
Available in all our plans, this new area allows you to configure web fonts (from Google Fonts or any other 3rd party) that will then be available in all Push and Email composers used throughout our dashboard.
Improvements in Drag & Drop Email Editor
In our constant drive for improvement, several new features were introduced in our Drag & Drop email editor. From a better Rich Text Inline Editor, custom CSS classes to refined components, these changes will improve how you create email campaigns.
Updated Email Subscription Forms
We've also released a new version of our embed email subscription forms. You use these in your website or web apps to allow users to subscribe to your apps in Notificare. Besides performance improvements, you are now also able to listen to these forms events via Javascript.
SDK v3 Beta
SDK v3 is now officially in beta. This is the time to start updating your apps with this new version. Built from scratch with modularity in mind, this new set of libraries uses the best mobile platforms have to offer. We can't wait to see what you are going to build with it.
2021 in Numbers
Before we wrap up, we would like to leave you some fun facts about our platform that were achieved during 2021: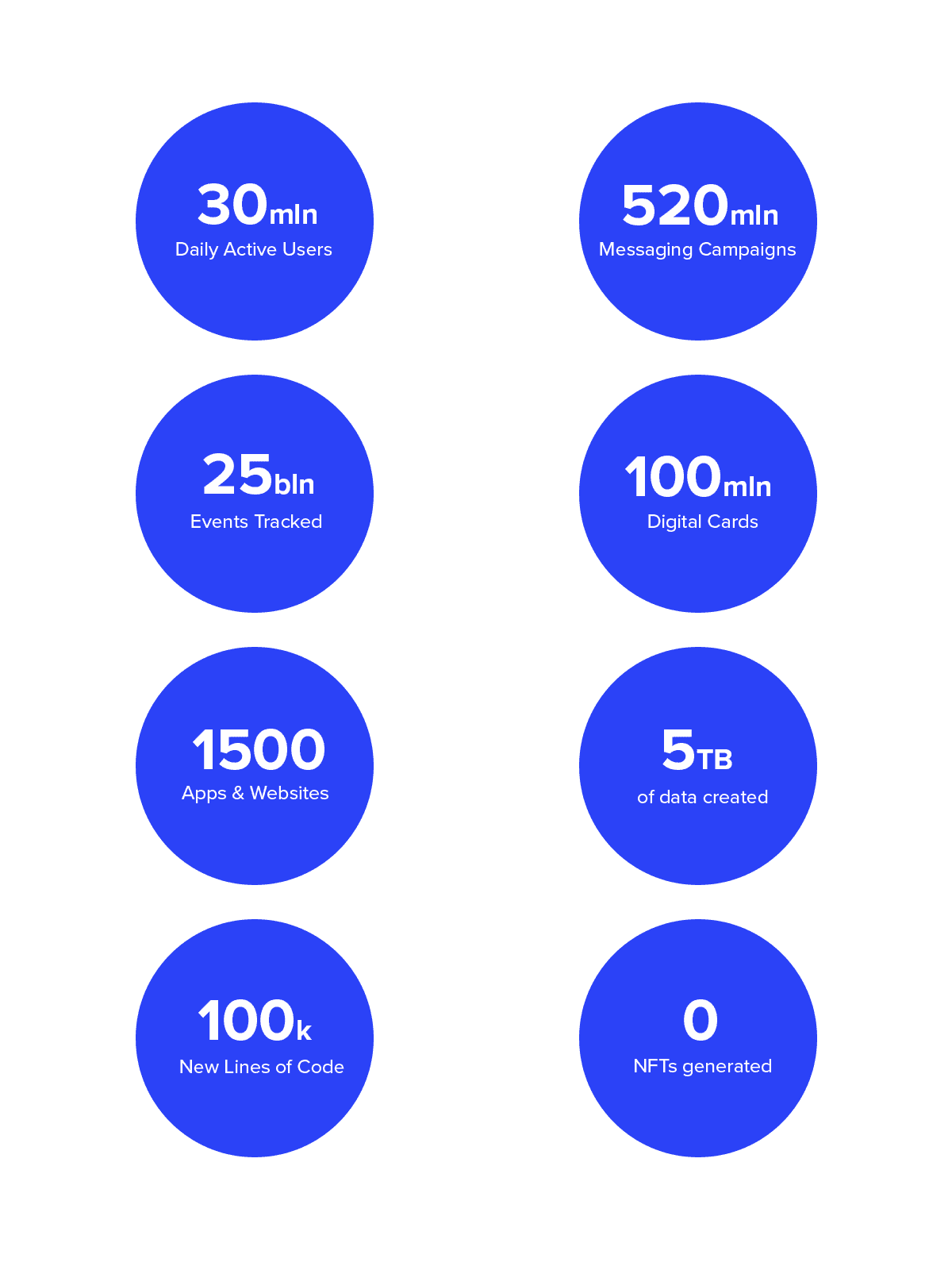 As always, you can find us available for any question you might have via our Support Channel.