Everything you need to know about Custom Fonts

Using Web Fonts, Google fonts in Email, Push and SMS landing pages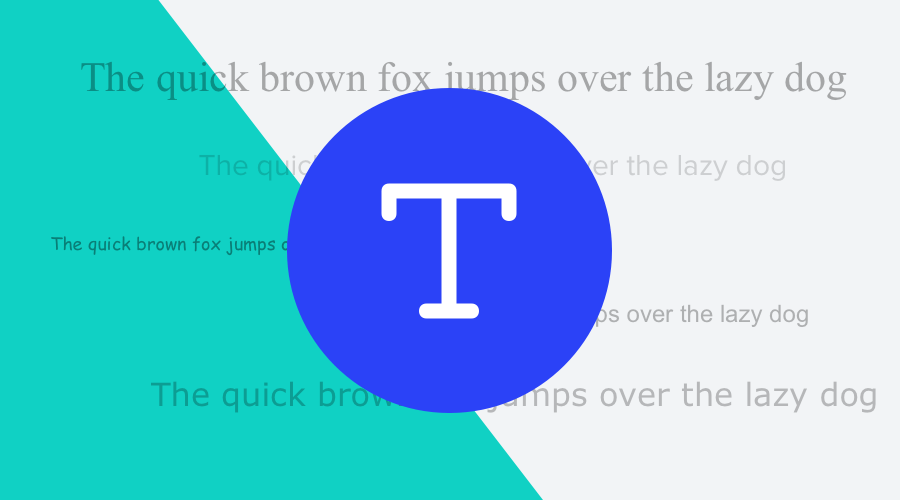 Do you remember a time when Times New Roman ruled the web? If you are also as old as I am, we have seen the web evolve from a few standard fonts to a huge number of possibilities and impossibilities to use your corporate identity font on your site, in email, and in your mobile app.
The challenge of designing for the web, email, or now even an app is that, on the one hand, you want your content to be as beautiful and close to the corporate identity as possible. While, on the other hand, you have to deal with different browsers, devices, and email clients, on which the end-user consumes your content. This applies to the use of images, as we already described in 'Content Guidelines for Better Conversions', but certainly also to text. To solve this, we still see companies choosing to process text inside images. But that is, of course, not the way to go if you also want to offer accessible and readable content to your customer. Custom Fonts provide a solution to display your content as beautifully as possible. And by choosing the right fallback font, you can deliver an almost equally good experience if the recipient does not support web fonts.
Web fonts vs. Web Safe Fonts
Now that we are some 25 years onwards, from the days when Times New Roman dominated the web, we have many more options at our disposal to design the content to our wishes and requirements. In the beginning, among Times New Roman, we had a handful of universally supported fonts. And only a few have been added to that recently. Web Safe Fonts are a limited set of fonts supported by almost every operating system, browser, and email client.
These fonts can be considered safe for the web as defined by W3schools.
Arial (sans-serif)
Brush Script MT (cursive)
Courier New (monospace)
Helvetica (sans-serif)
Garamond (serif)
Georgia (serif)
Tahoma (sans-serif)
Times New Roman (serif)
Trebuchet MS (sans-serif)
Verdana (sans-serif)
And while Web Safe Fonts have a good chance of being supported by email clients, there is no complete guarantee. So, for email, the list you can presume is only getting smaller.
Arial (sans-serif)
Courier New (monospace)
Georgia (serif)
Times New Roman (serif)
Trebuchet (sans-serif)
Verdana (sans-serif)
But there is a way to not have to use only Web Safe Fonts, and it's free in all our plans. Web Fonts offer the answer, though there is a big difference between Web Fonts and Web Safe Fonts. Web Fonts refer to all fonts that are actually not web-safe, so either commercial or open-source designed fonts, and not available in the visitors machine, but hosted online and embedded in your content.
In our dashboard's settings area, we made it super easy to set up and configure Web Fonts (from Google Fonts or any other 3rd party) that will then be available in all push and email composers used throughout our dashboard.
Google Fonts offer a robust catalog of 1,358 free licensed font families, and it's entirely integrated within Notificare. Simply select straight from our dashboard one of the Google fonts, and choose its variants that you want to include in your email of push message.
You can also select a Web Font hosted somewhere else instead. This way, you are entirely in control of your design. But make sure you define a Web Safe fallback. Remember, not all browsers, email clients, and devices support web fonts, and this way, you guarantee that your content is always more or less consistent.
Licensing
Many Web Fonts were originally designed to be used solely on websites, so their licensing typically applies only to websites. Carefully check your license, when using a Web Font, if it also applies to mobile apps and email. However, adding a Custom Font is as simple as described; you may need to extend your license.
Ready to go Custom Fonts?
Do you need help with your templates for push, email or SMS landing pages? Don't hesitate to get in touch with one of our campaign experts. We will be happy to help you out!