Firebase vs. Notificare

When looking for a push notifications solution, mobile app developers often evaluate Firebase against Notificare.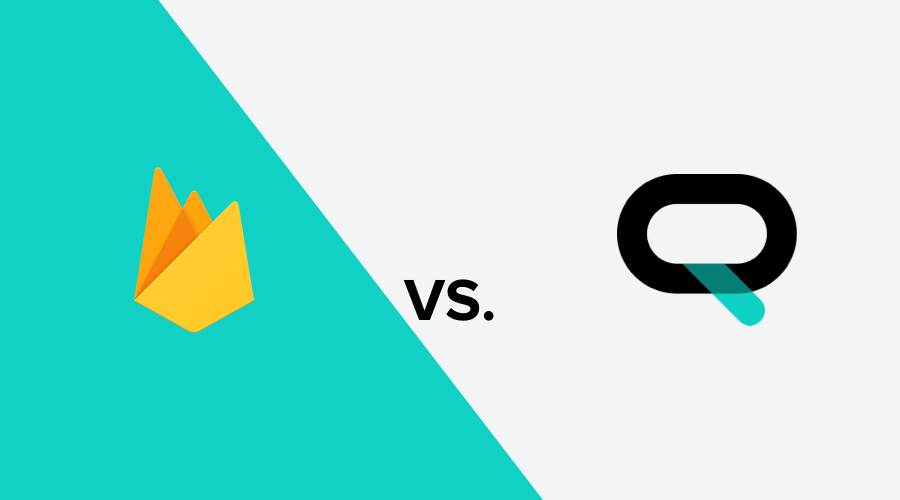 Firebase customers are turning to Notificare to drive more meaningful engagement and customer retention from the moment of onboarding throughout the whole Customer Journey, using event-driven personalization with the most comprehensive messaging platform out there.
Intro
Firebase Cloud Messaging (FCM) provides a connection between your server and devices that allows you to deliver and receive messages and notifications on iOS, Android, and the web. All Android Google Play Store apps must use Firebase Cloud Messaging (FCM) to deliver notifications, and so does Notificare.
Notificare is a leading Customer Engagement Platform that helps brands (re)engage their audience, shed light on customer behavior, and increase conversions. This allows companies to provide their customers with relevant information at the right moment, increasing the efficacy of their marketing communications and building sustainable relationships with their customers. With the channels App Push, Web Push, Email, SMS, and Mobile Wallet, one single tool delivers the most engaging messages and interactions.
Pricing
Firebase is offered for free. However, Google does charge for data storage. This means that if you have a message with an image of, for example, 1 MB that was sent to 3M devices, you will receive a $450 charge on your credit card. Imagine sending a video, a Wallet ticket, or any Rich Notification will mean thousands of euros a month. Just for sending messages.
The Notificare pricing structure is simple, transparent, competitive, and there are no hidden costs or surprises as with Google. In addition, all Notificare's Enterprise Plans include Support (technical and strategic), Unlimited messages, a Service Level Agreement, Product Training, Customer Success Manager and a Data Processor Agreement.
Platform
Notificare offers Rich & Interactive Messages for Web and Mobile, SMS and Email. Craft beautiful messages using rich media elements like images, web pages, HTML, videos, maps, or digital coupons. Use actionable notifications to create user interactions that increase conversion and drive your customers directly to the right place in your apps.
With the In-App Inbox, you are able to offer a convenient message center to your users inside your own app. This Inbox feature, available on all our plans, you will have up to 5 times higher conversions rates. It is easy to implement and can be customized to your app's own look & feel.
Designing your messages is all about transformation and rethinking how things ought to be versus how they have been. Create templates, save a draft of the messages you compose, and let other members of your team contribute before rolling it out to your audience.
With Notificare's user personalization capabilities, adopting a user-centric messaging strategy is easily achievable. Create personalized transactional messages like birthday wishes, order confirmations, or abandoned cart reminders without draining your development budget. Also, take advantage of Multi-Language Campaigns, Schedules Campaigns, Recurrent Campaigns, Throttle Delivery. Not all these things are available in Firebase.
With features like Location Based Marketing, Actionable Analytics, Marketing Automation, Mobile Wallet and Personalized Content the Notificare platform has all it takes to serve your audience. Firebase has none of these features.
Security
Built for security and privacy by design, Notificare has taken all the steps to protect your data. Notificare is a Dutch company, and your data never become ours. The data is stored in the European Union and remains there. Notificare is truly GDPR-compliant. With features like Data Retention Policies, 2FA, a custom DPA, and Access Roles, Notificare is one of the most reliable partners out there; And by the way, we are ISO/IEC27001 certified since 2015.
Firebase is a Google product. Enough said!
Easy-to-use
Notificare' dashboard is designed for marketers, and the user-friendly interface enables the marketer to do their day-to-day tasks effectively. Notificare's SDKs and APIs focus on developers, doing most of the heavy lifting. Our SDKs also support many other frameworks like Cordova, Ionic Native, React Native and Flutter.
On the other hand, Firebase Console is focused on developers. And because of its nature, Google will never deliver support channels like Email, SMS, neither will ever deliver messages to Huawei's Android devices.
Customer Support
Firebase support is very limited, proper documentation is often lacking and there is no support that focuses on the marketer at all.
With Notificare, support is taken to a whole different level. Support is included in all plans and for Enterprise plans we take this even a step further, with email and phone support, workshops, customer success managers and technical consultancy. Developers, marketers, or anyone can ask questions, and our world-class engineering team will respond swiftly. Now try to get that personal touch with Google.
But don't just take our word for it; compare yourself!
If you want to see the Notificare platform in action, create a free trial now. And whenever you have a question, experience how our support engineers get back to you in no time.