Mobile Wallet Marketing

How to make the smartphone's digital wallet work for your customers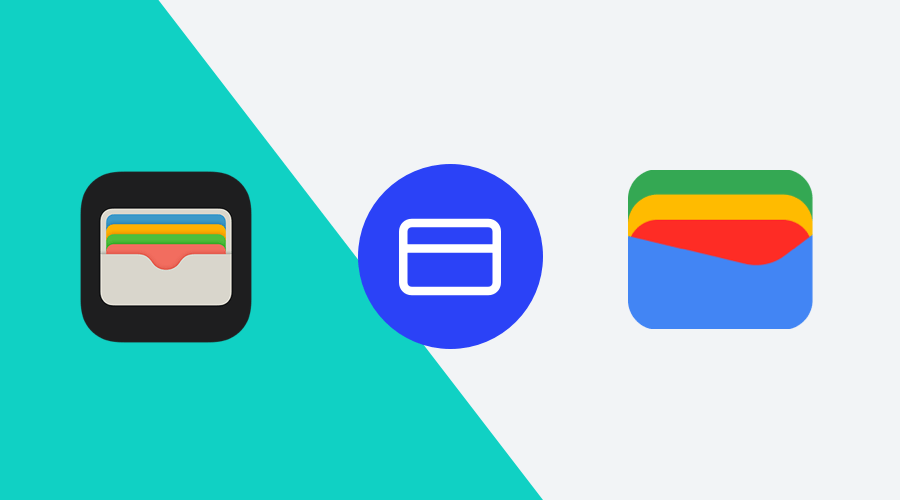 Remember the time when your wallet was bulging with paper money and coins. Then came the plastic bank cards and credit cards that dominated your wallet. And for many, coins and paper money have already disappeared altogether.
But with plastic came not only bank cards but also member passes and loyalty cards that made your wallet fatter. Gift cards, movie tickets, boarding passes, and your ID. Your wallet became so packed that it almost didn't fit in your pocket anymore. Now that's where a digital wallet offers a solution.
What is a Mobile or Digital Wallet?
As Google describes it, a digital wallet is simply an application that holds digital versions of the physical items you carry around in your actual wallet or purse. Apple adds to that, it securely and conveniently organizes your credit and debit cards, transit passes, boarding passes, tickets, identity cards, keys, rewards cards, and more — all in one place.
With today's technology like NFC and suitable security methods, it is possible to make payments from your digital wallet directly from your smartphone or smartwatch. Did you know that you can even make this work well on your smartwatch without your phone being around and without an internet connection? It's almost magical.
Once you get familiar with contactless payment via your smartphone, you won't want anything else. The same goes for all the other items you used to store in your physical wallet. For every brand where you like to shop, you probably have a member card, customer card, or loyalty card. A card that makes it possible to link your data to your purchase behavior. By scanning a barcode, your favorite store rewards you for (repeating) purchases.
With the advent of redefining loyalty programs and their effectiveness, the issuance of plastic cards is often also looked at critically. Not only because millions of plastic cards are no longer acceptable in a planet on brink of environmental disaster but also because identifying yourself with a piece of plastic is very limited. Users might forget your card, getting the card out of a bag or purse is a hassle, and you cannot update a card without issuing and sending a new one.
Four reasons to get started with digital cards now:
Convenience
With the birth of digital wallets, your customer gets a piece of convenience. They no longer have to carry the card you issue; the digital wallet ensures that it is always quickly accessible even if there is no internet connection.

Easy to distribute
You no longer have to issue a physical customer card, at the cash register, or by mail; you can now distribute the cards through digital channels. Hence, you can now include a customer's digital card in a push, email, or SMS campaign. In this post, we took a deeper look at the distribution step.

Relevance
Because a digital wallet is installed on a smartphone, it can also make use of the powerful features of these devices. For example, it can use location so that your customer's card appears on the lock screen when they walk into their favorite store. This means, for you as a CRM marketer, that your customers will identify themselves more often because they won't have to search for their card anymore. This also works great for time-relevant tickets for movie theaters, musical festivals or conferences.

Update
The beauty of a digital item is that you can also update it, making it a lot more dynamic than the plastic equivalent. You can update every field you have defined on the fly for your customers, so they always find their up-to-date information directly on your card. When updating a card, you can even generate alerts on the customer's lock screen creating a unique digital interaction with your brand again.
There is more... Mobile Wallet your new Marketing Channel
Now that your loyalty card is a digital item in your customers' wallets that you can update anytime, it also becomes a perfect marketing channel. You can use this channel for any interaction related to your loyalty program — an update in points, running campaigns, or personalized messages for your members. Because you can update a field on the card and the customer receives alerts when that field changes, you can also use this powerful feature to send personalized campaigns to your cardholders.
Bridging the Digital and Physical Worlds
As you can see, the digital wallet is the best way to bridge the digital and physical world. By digitally distributing the member card, customer card, or loyalty card, you step into a whole new world where convenience and interaction are lifted to a higher level.
If you want to get acquainted with these new cards, you can test them out by creating a trial and trying them out via our new demo apps. Or else, feel free to reach out to our sales team for a tailored demo.