Your Checklist for Back-to-School Campaigns

Ace your back-to-school marketing strategy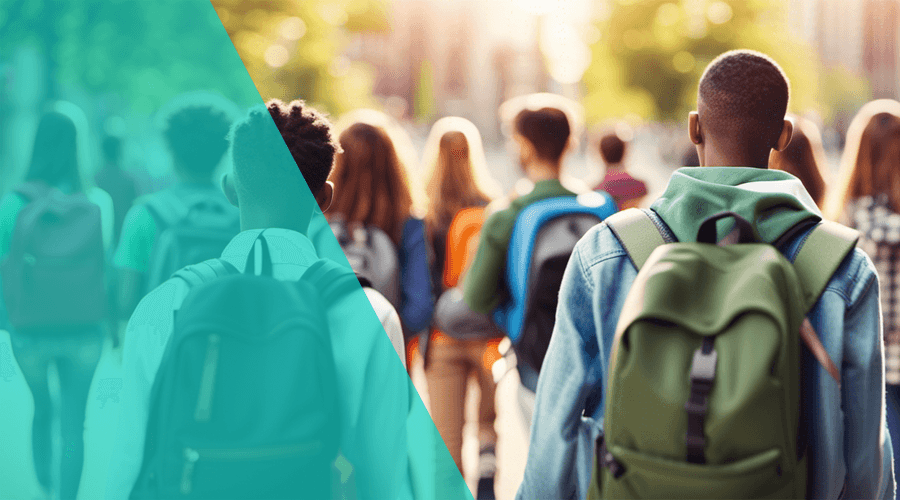 Whether you're marketing to parents, students, or teachers, when Summer starts to wind down, you know it's time for back-to-school campaigns. Back-to-School season is the second-biggest retail event after the winter holiday period.
Consumers are expected to spend billions (in U.S. alone) on essentials such as books, classroom supplies, and electronics but also on clothing, shoes, athletic gear, and more. Despite inflation, families prioritize school expenses, and many will start comparing prices and searching for the best deals as early as July.
So it's time to gear up your tools, polish your templates, study your audience and dust-off your automations because back-to-school is in session.
Start early (but don't forget latecomers)
Most consumers will start shopping between mid-July and mid-September. But early birds already started stockpiling supplies last month. Run your marketing campaigns as early as possible to attract more customers. July is a great time to run your first discounts on selected products, but remember this season is long.
As the summer comes to a close, latecomers will still be shopping and scooping last-minute deals. Take this into consideration when planning your back-to-school campaigns.
Acquisition & Segmentation
This is also a great time to acquire new customers, so it's important you plan for that too. Make it easy for new customers to opt-in to your email campaigns, advertise and promote your mobile apps or entice users to leave their phone number in exchange for a special digital coupon.
And remember, as you onboard these users, categorizing them by preferences, demographics or purchase history, will help you leverage your campaigns throughout the Summer all the way until Fall.
Beef up your content marketing
Make your back-to-school campaigns more impactful. Offer your audience useful content apart from the products you sell. Content is a great way to bring added value to shoppers. From blog posts to shopping guides and product reviews to downloadable resources, content can help you cultivate trust and engage loyal customers.
Kickstart Abandoned Cart messages
Parents have their hands full this time of the year. It's easy to get distracted when you are busy preparing your kid's school year and products may be left behind in their shopping carts. Abandoned cart messages are a great way to bring users back to your e-commerce website or mobile app. There maybe be times when you want to encourage a purchase with a discount or free shipping.
It's also time to make sure other automated messages or transactional templates are in good shape too. These types of messages are important for a great customer experience, and nothing like a purchase confirmation or shipping status message that lets them know that everything will arrive in time for the first day of school.
Coordinate engagement with search & social
Tie your search and social campaigns to landing pages that features your product assortment but also include a prominent, benefit-focused invitation to join your email and SMS lists or download your mobile app.
Also consider rewarding these new acquired customers, for example, using digital passes. This might help you capitalize this season further. The promise of savings is key to many successful back-to-school marketing campaigns.
Be creative
Even if the industry you're in doesn't have an obvious connection with parents, students or teachers, there are still ways to use this time of year as a hook for your marketing campaigns. From health check-ups to personal care, or transportation to finance, this is a good time for businesses to offer back-to-school themed campaigns that stand out from the crowd.
Conclusion
For many businesses, back-to-school campaigns are a vital opportunity to acquire new customers and increase sales. With these tips in mind, you are still in time to fine-tune your marketing campaigns and create a winning strategy just before the school year starts.
If you have any doubts feel free to reach out or create a demo app and see how you can put all these into action for yourself.