The Power of Flexibility, Edit Before Scheduled

Having Full Control Over Your Messaging Campaigns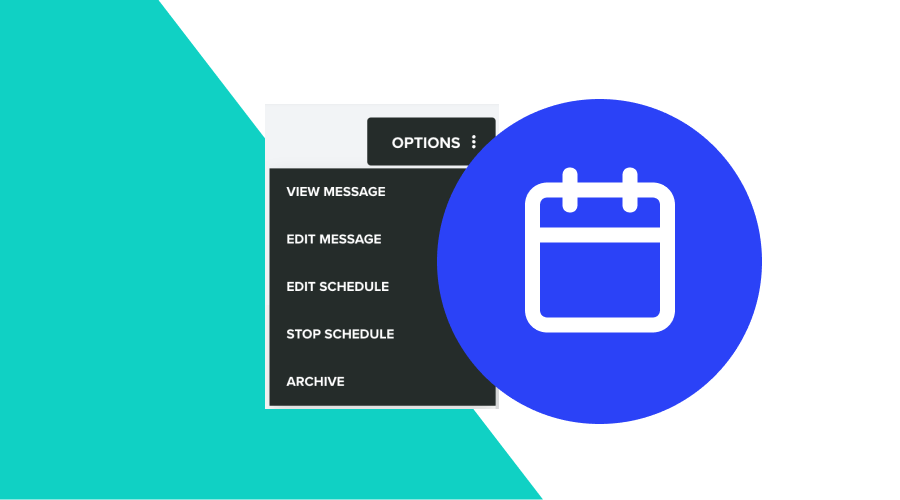 We get it — timing is everything. The success of your campaign often hinges on when your message reaches your audience. That's why scheduling messages is a feature that you just can't do without.
But let's face it, things change. Whether it's a typo, a new call to action, or a sudden shift in strategy, you might find yourself needing to make last-minute adjustments. And that's okay, because Notificare's "Edit Before Scheduled" feature has got your back.
In this blog post, we'll break down this feature and its options, tailored for the flexibility you need.
One of the Most Commonly Used Features: Scheduled Messages
In the world of digital marketing, planning ahead play a vital role. Scheduling a Message allows you to prepare your campaigns in advance, freeing you up to focus on other important tasks. It's not just about convenience; it's about optimizing engagement. With scheduling, you can send messages at the times your users are most active, thereby maximizing open rates and engagement.
But what happens if you need to make changes to these scheduled messages? Don't worry, we've considered that scenario. Notificare gives you the flexibility to edit scheduled messages even after they're all set to go out. You don't have to sacrifice accuracy or effectiveness for the sake of planning ahead.
Delivery Scheduled
In the Delivery tab, you can opt to send your message to all users simultaneously. Simply provide a date and select the appropriate time zone. This is particularly useful for time-sensitive offers or announcements that need to go out at a specific time globally.
Schedule Time Based on Local Device Time
Alternatively, you can choose to send the message to each user based on their local device time. This ensures that your message arrives when your users are most likely to be active, regardless of where they are in the world. It's a personalized touch that can make a world of difference in engagement rates.
Once Scheduled, You Have Four Options for Last-Minute Changes
We understand that marketing campaigns are dynamic. New insights might surface, and immediate adjustments could be necessary. So you've scheduled your message, and it appears in the 'Sent Messages' overview, all set to go out based on the criteria you've selected. But then, you want to make changes.
Here are the five options you can choose from:
View Messages: This lets you review the content, ensuring it aligns with your campaign goals.

Edit Message: Noticed a typo or want to update the call to action? No problem. Edit the content as you see fit.

Edit Schedule: Want to change when the message goes out? Easily alter the delivery time with this option.

Stop Schedule: If you have a reason to halt the campaign before it goes out, this option allows you to do so without sending the message.

Archive: If the message is no longer relevant or needed, you can simply archive it for record-keeping without it going out.
If you're wondering how to set up these options, it's simple. All in these options are available in your message detail page, in the 'Options' button. This is where the magic happens.
Conclusion
Scheduled messages are indispensable for any marketer aiming for effectiveness and efficiency. But life is unpredictable, and plans can change. That's why Notificare's 'Edit Before Scheduled' feature is designed to provide you with the flexibility to make last-minute changes effortlessly. You're not just scheduling messages; you're scheduling success, with the freedom to perfect it along the way.
So go ahead, set your campaigns, but keep your options open. With Notificare, you're always in control. And as always, if you have any questions feel free to reach out to our Team.