Prepare your campaigns for the Holidays

Six successful holiday marketing ideas to get your customers thrilled.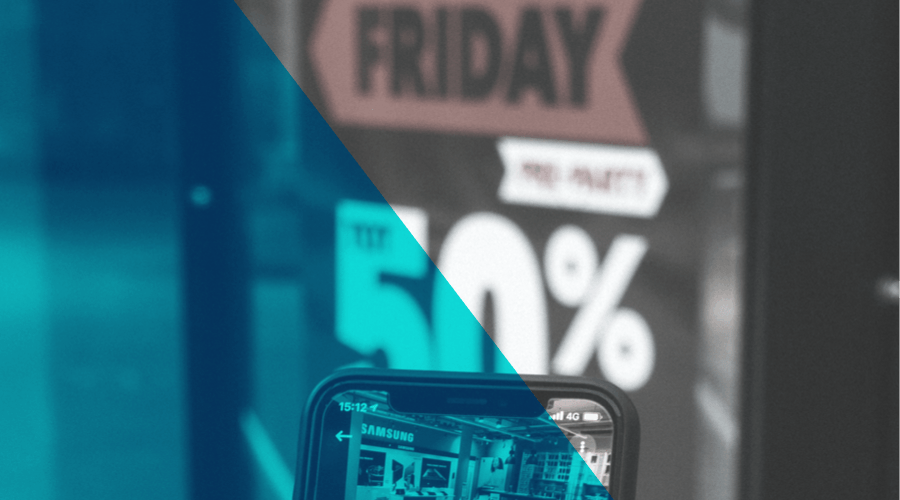 There has been a major shift in the past year with online purchases going through the roof. Summer is almost over, and with it, now it is the time to prepare for the holiday season. Are you ready for it? Here are six holiday marketing strategies to get your customers thrilled throughout the season.
Now that most of your users have encountered the online channel, it's becoming increasingly vital for you, as a marketer, to be well prepared and stay ahead of your competition. You still have time to come up with new ideas and execute a well planned marketing strategy. To give you an idea of what's in store, here's an overview of the ultimate holiday marketing calendar from now, till the end of the year.
👻 46 days until Halloween (31 October 2021)
🙋 57 days until Singles Day (11 November 2021)
🍗 71 days until Thanksgiving (25 November 2021)
◼️ 72 days until Black Friday (26 November 2021)
🛍 75 days until Cyber Monday (29 November 2021)
🎄 101 days until Christmas (25 December 2021)
🥂107 days until New Year's Eve (31 December 2021)
Six successful strategies for holiday marketing campaigns
How was last year?
One of the most fundamental qualities of you as a marketer is that you learn from your experiences. By diving into the analytics of your campaigns from last year, you can learn many lessons from successes and mistakes and do even better this year. You probably also gained a lot of new customers because of this year's development. So don't just look at the numbers from a year ago, but also analyze the behavior of the past months to get your expectations, goals, and KPIs clear for the upcoming season.

Identify your audience.
Moreover, one of your most important tasks is to select the right audience for your campaigns. By using segmentation, you can specify messages by target groups. And by doing so, you will get your campaign across in a way that suits your audience. And while determining your audience, don't forget about your existing customers. Often you see that much capital is spent on acquiring new customers. With so many planned campaigns, you also want your existing customers to be engaged and spend their budgets with you. For example, surprise your customers at the beginning of the Holiday season, so you keep them hooked as you build your campaigns throughout the fall.

The omnichannel approach.
Maybe you weren't so busy with it last year, but your customers expect you to approach them on each different channel they engage with your brand. You can no longer get away with an excellent Christmas campaign by email and neglect your audience that uses your app on a daily basis. By now, it should be clear that each customer has their preferences, and you should respond to this as thoroughly as possible while taking advantage of each channel specifically.

Personalization is still king.
As also mentioned at the beginning of this year, in the Customer Engagement trends of 2021, personalization should be on top of your list. By using placeholders in messages, you can easily add a personal touch to your content. Any user-specific data stored in a user profile can be used within campaigns, effectively allowing you to achieve higher levels of personalization without much effort.

Be enthusiastic, but try not to overdo it!
A huge problem is that, with so much to communicate, you can easily get too excited and perhaps send too many messages. Try to offer your customer the possibility to indicate which channel works best for them, for example, by using a preference center. Another best practice is that at the start of a series of follow-up messages during a campaign, you ask the recipient whether they want to continue to receive a sequence of messages or not. Last year a fashion client sent 24 push notifications before Christmas as an interactive advent calendar. The first message asked if the user wanted to receive the whole campaign and store their preference accordingly. By default, you would not receive all 24 messages, but only the first. And only when they opted into the campaign, these messages would arrive daily with a big bang on Christmas Eve. Inspiring, right?

Respond swiftly, if needed.
And finally, although you are now well prepared, stay agile! In general, Holidays are very unpredictable. Keep room for creativity, pivot based on customer behavior, and responding quickly to the unforeseen. It may be that logistics has problems due to the high demand you have created. Make sure you can proactively communicate delays to your customers, so they don't overload customer service.
We're here to help!
And even if you have prepared everything in advance, we understand that sometimes you just need a few extra hands or an extra pair of eyes. You can count on our Support Engineers and Professional Services to assist you during the most important season of the year.