Customer Engagement in 2021

The pandemic causes a major shift in consumer behavior and how brands need to respond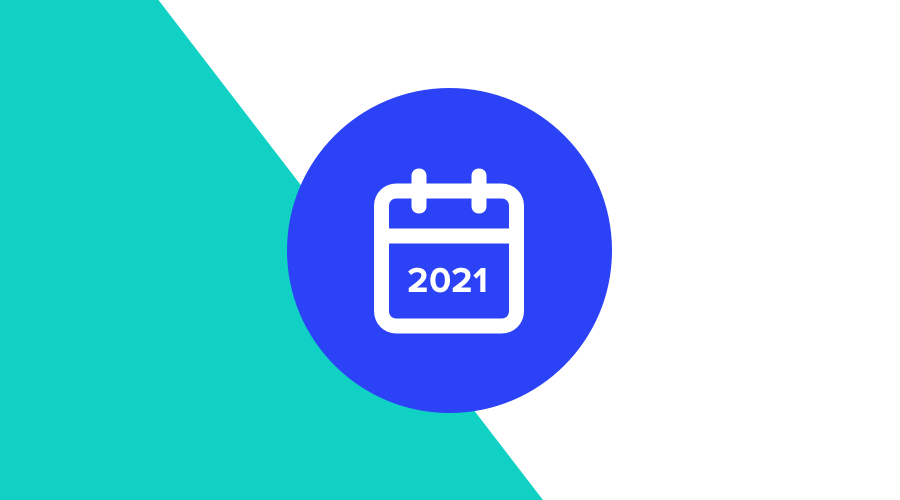 That the current pandemic would bring change was conceivable, but that the impact on us and the economy would be so vast no one could have predicted. In our response from March last year, we mentioned, "This crisis will also cause fundamental changes in how businesses approach processes during and particularly in the aftermath of this pandemic. Obviously, vulnerabilities are being exposed for companies that did not fully embrace an online strategy or whose processes are not yet fully digitalized". And indeed, the digital revolution had taken off at a rapid pace in 2020, and one thing is certain, this will continue at an even higher pace in 2021.
Shifting Consumer behavior
This crisis also had a significant impact on consumer behavior. As a result of local measures, we are clearly spending much more time at home, exchanging commute time for more screen time. With a 44% increase in social media consumption, 80% higher traffic on media sites, 28% more video streaming users for key players, and 70% of people spent more time on their smartphones.
In most countries in Europe, we are experiencing different types of lockdowns, all cultural and musical events were cancelled, most retail stores and restaurants are closed, and sometimes even curfews are imposed to populations. This makes it increasingly difficult for a retailer or a brand to build relationships and keep conversations going. To do this nowadays, you need to find other ways to engage and retain customers. More than ever, it is vital to reduce churn and prevent customers from picking a competitor in all the turmoil.
Impact on the digital economy
In the Digital Economy Compass 2020, Statista compiled the most relevant and recent data on the entire digital economy. According to their research, the impact of Covid on the digital economy is enormous, with less mobility and travel opportunities, and more media usage. This is why Amazon and Netflix prospered during the crisis and demonstrated a positive share performance. Other industries have experienced losses in the crisis, especially in mobility (Uber), accommodation (Airbnb), and travel with booking.com leading, with 91% fewer bookings.
Government restrictions led to significant transformations and restaurants turned to online food delivery, driving app downloads up by as much as 88%. With business and consumers relying on online services at a higher pace, delivering a stellar customer experience resulting from a thoughtful customer engagement strategy is key.
What is customer engagement?
Customer engagement is the ongoing interaction between your organization and the customer, offered by the brand, chosen by the customer. If you do it right, you'll grow your brand, build customer loyalty, and drive revenue. But of course, like many things now, customer engagement is changing. What worked in 2020 may no longer work in 2021, and your business needs a solid customer engagement strategy in place, that adapts to shifts in behavior, to remain successful. A Customer Engagement Platform can help you detect your customers' changing behavior and adjust your strategy and its underlying messaging campaigns. One thing we can all agree, we are not going back to normal any time soon. However, consumers are moving on to the next normal.
Customer Engagement Trends in 2021
With this in mind, in 2021, the following three trends will take off:
Personalization
Personalization is at the top of every CRM manager's and marketer's list right now. Traditional one size fits all broadcasts will drive your audience away and will underperform when compared with campaigns that take user preferences, behavior, and context into account. Read more about personalization here.

Real-time communication
Event-driven real-time communication is the second trend that will support you to be there for your customer, exactly when they expect it. During 2020, we observed more than a 200% increase in event tracking, and in 2021, we expect these interactions to grow even faster. Read more about automation here.

Highly Customized Messages
The third trend is that consumers increasingly expect all kinds of communication to be fully customized, from the type of message to the time of sending. With a resonating tone of voice, appealing design, and stunning crafted content. Read more about designing messages here.
What's your Customer Engagement Strategy?
Brands need to stop thinking about how customers are loyal to them, but how brands can be loyal to their customers. When you excel in customer engagement, you'll grow your brand and build that customer loyalty organically. If you want to exchange thoughts on this or see how our team can help you with your strategy, please contact our Professional Services.