How to Test Web Push Notifications

A 2 minute guide to your first web push notification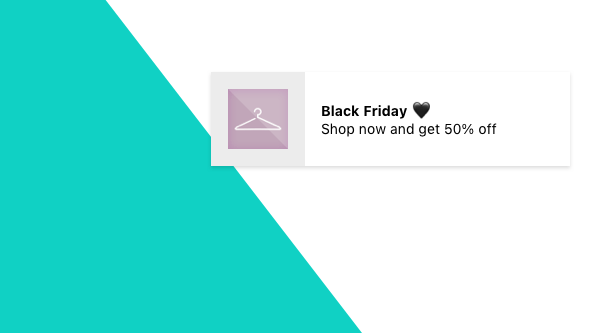 From the very beginning of Notificare, we set up our platform in such a way that all features are testable by our customers. This includes one of the fastest-growing channels within the platform; Web Push. All you need to do is create a free trial account, and you can get started right away.
How to test Web Push Notifications in 2 minutes?
Step 1, Trial
The first step is to create a free trial account in Notificare. Rest assured, you only need to leave a few credentials, and a credit card is not required. Your trial will expire after 30 days, and if you don't want to continue, you can always delete your account. This should only take you less than one minute.
Step 2, Demo Site
We will generate, especially for you, web push enabled website. Now, within the Notificare Dashboard, if you go to Distribute > HTML5 > Visit, and you can jump straight to this website. The first thing the demo site asks you is if you want to receive push notifications. After accepting this, the default browser prompt will follow. One more approval, and you are ready to send your first message.
Step 3, Select your Audience
If you really want to see results within 2 minutes, you are only two steps away. Continue to navigate to Audience > Users. There, you will find your profile, with you, as an anonymous user. Just click on this profile and expand the OPTIONS menu and click in Send Push Message.
Step 4, Send your Message
Now, from the message composer, which you will encounter in various places within the Dashboard, click on the Content tab and enter the message you want to send to yourself; only the Message is required. And then, without having to choose too many options, hit the Send button...
Step 5, Experience your first message coming in.
That's how quick and easy your first experience with a new channel like web push notifications can be.
However, the demo website generated especially for you can do much more. Here, you can discover more capabilities of the platform before implementing it yourself.
Inbox
This is also you can implement a Message Center or Inbox in a web application. A central place where you, as a user, can always find your incoming messages. Learn more
Store Locator
The store locator is the demonstration of a very common feature in ecommerce websites. It is also a great way of showing how you can use location-based marketing features offered by the Notificare platform. Here you can find all the geo-zones you've created on our dashboard.
Actionable Analytics
This section shows the power of event-based marketing. You can quickly test, without programming a single line of code, how you can use events to track user's behavior or trigger marketing automation flows. Enter an event's name and see it come into the platform in real-time.
Contextual Content
The contextual content features can also be tested without any development. By creating some assets in the Dashboard, you can test the results of advanced personalization. By combining segments, tags, location, or device properties, you can test how you can easily tailor your content to your user's needs.
Settings
As the last item on the test environment, you will find the settings that show you how to enable or disable all these features. It a great example on how you can let your users be in total control. Let the user opt-in and opt-out for notifications, location-based services, or let them indicate when they don't want to receive messages. By using different communication categories, you can tailor your content type to these user's preference.
Now implement it on your own website.
Now that you have been able to test everything out, you can't wait to implement it on your website or web app. That too can be done quickly by using Google Tag Manger as explained in a previous blog post.
Start Now!
Do you want more in-depth information about Web Push, download our White Paper. If you're going to get started right away, you can create your trial account here. And if you have any technical questions about this channel, our support engineers are ready for you.