Retaining Lapsing Users with In-App Messages

Another great example of in-app messages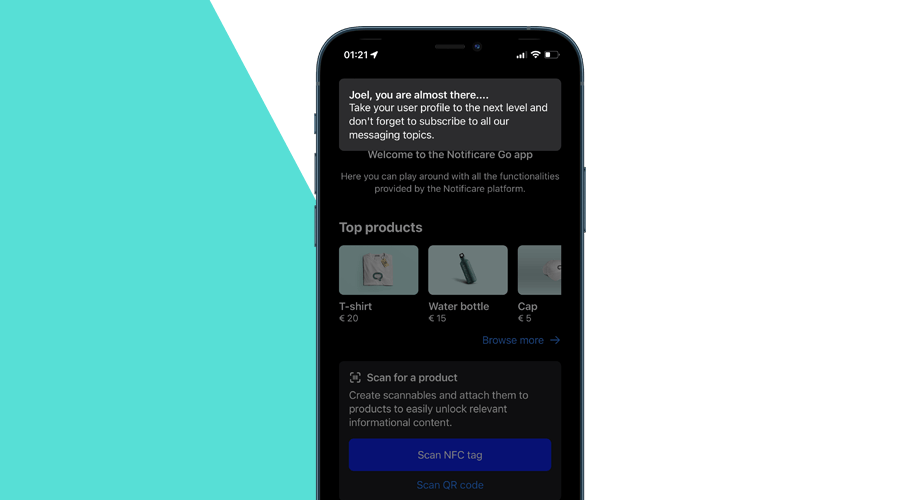 You've probably heard of our latest feature, In-App Messages, we've recently talked about it in our latest posts, you can read them here and here. This time around, we would like to highlight yet another great use case for in-app messages.
Even the most successful apps are bound to see lapsing in interactions from customers. In most cases, this translates to users not providing non-mandatory information in their user profiles, leaving important details behind, like personal information or preferences. However, these can become extremely useful to your overall strategy.
This can be caused by several reasons; maybe they are simply too busy or not engaged enough to come back to your app and complete these tasks. This is where in-app messages can become a valuable asset of your app. Their greatest strength is, by far, the ability to interact with users when they are most engaged, basically when they open your app.
And this is why, one perfect use case for in-app messages, would be to prompt users with a reminder to complete a certain task, in this case, to complete the user profile.
In the example above, we use the Banner, our simplest form of in-app messages, to create a quick reminder that some information is missing. Configuring such a reminder is also super simple. It only requires a small copy and the deep link you use to drive customers to their user profile. Thanks to our advanced criteria selection, you can easily display these reminders only to authenticated users that have not yet provided certain bits of information:
Final Thoughts
As you can see, personalized in-app messages are the ideal medium for this kind of message. They can play a bigger role in bringing your lapsed audience back into the active fold.
In-app messages are a great way to display users with content that resonates with their place in the customer journey and at a time when they're ready to take the next step. And through practices like deep linking, you can use in-app messages to drive your audience towards certain goals.
If you would like to see all this in action, don't hesitate and create a demo app today. As always, we are available via our Support Channel for any questions you might have.