How to Use Web Push Notifications to Boost Your E-Commerce Sales

The Complete Guide to E-commerce Web push Notifications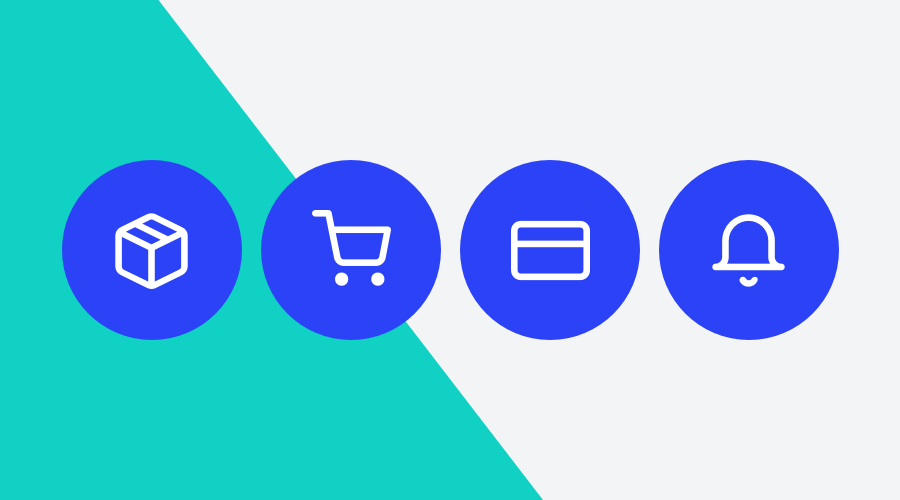 Web Push Notifications are a way to reach out to your users, even when they aren't on your e-commerce site. You can use push notifications to remind customers about an upcoming sale or limited-time offer, encourage them to complete an action such as adding items to their cart, or send important updates like shipping information.
The best part? You don't need to be a coding wizard or spend hours learning how to use the latest tools. Just choose the right vendor, send your message, and voilà! You're on your way to increased engagement and conversions.
This blog post will walk you through how to use web push notifications in your e-commerce store and explain why they're so effective at driving sales. We'll also show you how to set up web push notifications and offer some tips for creating great messages that your customers will love. Let's get started!
What Exactly is Web Push?
Web Push is a service that sends notifications to web browsers. These notifications can be sent by a website at any time - not just when a user visits the site. The browser will then display a notification alerting the user that there's new content waiting for them on that website.
Web push allows a website to inform or update its visitors by delivering content instantly. They're sent directly to the user's browser and appear in the form of a badge or alert on their screen. Web push notifications are delivered to a computer or mobile phone much like an app push notifications or SMS messages would be — the user receives the notification and can open it immediately or retrieve it from their notification center. Web push is often used as an alternative to traditional emails.
Pop-ups are annoying and intrusive, whereas web push notifications can be more subtle, which makes them more effective than other forms of interaction. In addition, they help brands build trust with their customers by showing that they care about what they have to say and want your feedback.
Web Push Notifications for E-Commerce Websites
Web push notifications are an effective way to increase sales. They inform the customer about new products or services, upcoming promotions, and other important information happening on your e-commerce outlet. It is a great way to re-engage the audience with your e-commerce website.
As a marketer, one of the most significant things you can do is keep your customers informed. However, the key to success with web push notifications is that they must be relevant and personalized to each individual user. If you deliver promotional content that looks spammy, you risk losing customers who will use another platform in future purchases.
8 campaigns that use Web Push Notifications to boost your e-commerce sales
Send Notifications for New Arrivals
You can send notifications to your customers when you have new products available. This will help you boost sales and increase customer loyalty. You can also send notifications for promotions or discounts on specific items, which will encourage them to revisit your e-commerce platform.

Promo Campaigns
Promo campaigns with web push notifications are an extra way to increase e-commerce sales. Use them for price drops and flash sales. It will encourage customers to come back. Promo campaigns can serve as reminders for current customers about your brand and products or services as you can send them relevant offers and discounts at the right time that match their interests.

Churn Prevention
Churn prevention is another great use of web push notifications. Churn prevention is when you try to keep current customers from leaving your business. This can be done by sending them coupons or discounts for their next purchase. If someone has already bought from you once, they'll likely buy again if given a good deal.

Cart Abandonment
Web push notifications are also a great tool to help you prevent cart abandonment. Cart abandonment is when people add items to their shopping cart, but don't complete the purchase. This can happen for any number of reasons, such as a forgotten item or not having enough money available. By sending out web push notifications reminding customers about their unfinished purchases, you'll be able to encourage them to finish what they started! In this post we've covered how to implement Cart Abandonment.

Order Confirmation
If a customer places an order with you, it's important to confirm their purchase. This can help prevent mistakes and confusion down the road. You can use web push notifications to send out order confirmation messages as soon as someone makes a purchase. This is especially helpful if they've purchased multiple items or have left any fields blank on their order form.

Shipping Status
Another way to utilize web push notifications is by sending out shipping confirmation messages. You may have noticed that many online retailers use this tactic, and for good reason: it's a great way to keep customers informed about their orders as they're being processed. When someone places an order with your business, they will likely be excited and eager to receive it. If you don't send them a shipping confirmation message when they place their order, they may forget about it entirely or assume that nothing has happened yet.

Product Recommendation
One of the most common uses of web push notifications is to send out product recommendation messages. This can be extremely effective because it allows you to highlight a specific product or category without requiring shoppers to navigate away from your site. You can use this strategy to promote a new product or category, or you might send out recommendations for items that shoppers have already added to their carts. The latter approach is especially effective because it allows you to remind customers about products they've been considering purchasing.

Create Scarcity
The last strategy for using web push notifications is to create a sense of scarcity. This can be done by offering limited-time promotions or discounts or by highlighting products that are selling out quickly. For example, you could use this technique to send out a message saying, "Last chance! Don't miss our 70% off sale on jewelry."
The idea behind this strategy is that you want to create a sense of urgency in your shoppers, so they'll take action before they miss out. You can also use this approach to highlight products selling quickly, such as an item running low on inventory.
Nowadays, more than half (53%) of consumers use web push notifications on either desktop or mobile devices, and this number is snowballing. In addition, customers who receive web push notifications spend more money per order and visit your site more frequently than those who don't receive these messages. And with the right onboarding you will be able to start talking though this channel in no time.
Choose the right tools
Web push notifications are similar to email marketing in that they allow a business to connect with customers on a frequent basis. They also have the advantage of being sent directly to the user's mobile or desktop device, bypassing spam filters and ensuring that they are noticed.
With this type of communication in place, businesses can build relationships with their audiences while reminding them about products they have viewed in the past—or even offering discounts or new content related to their interests. You can send personalized push notifications to your audience with the right tools. You only need the right tools, and with Notificare, all you need is an account and some basic knowledge of HTML coding before getting started!
Watch this space for more on Web Push Notifications, but if you're already sold on the idea, there are plenty of ways to get started. Firstly, you can test drive all the features in a 30-days trial to create and manage notifications from within your web browser. It allows you to send out web push notifications from an easy-to-use dashboard that supports multiple browsers and devices without any coding required!